Bracelet & Earring Combo - Green Tears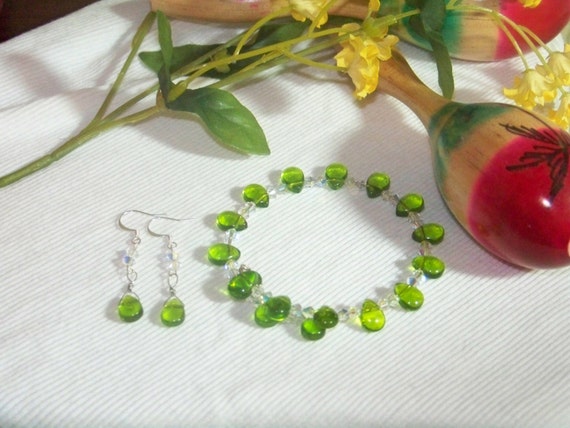 "Green Tears" is a Memory Wire bracelet & dangle earring combo. Made with Swarovski Clear AB 4mm crystals and Green/Peridot Glass Tear Drop beads. Earrings are on Silver Plated Hooks & length is 1 1/2 inches.





Memory wire is silver plated and curled at the ends for the finish. memory wire that has been curled at the ends. It is easy to put on and remove, but will stay in place for normal activities. (Not intended for intense physical activity, such as sporting events.) All jewelry contains small parts. Parental discretion is advised.