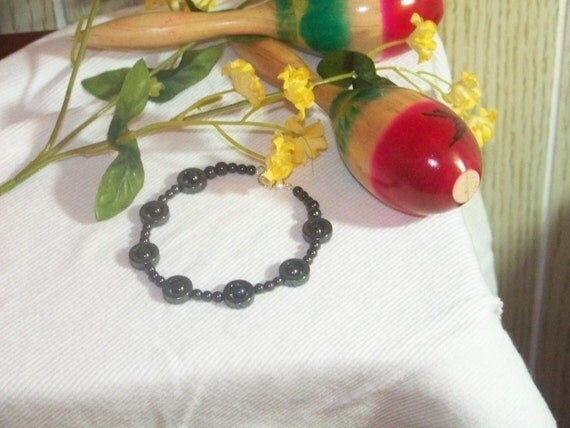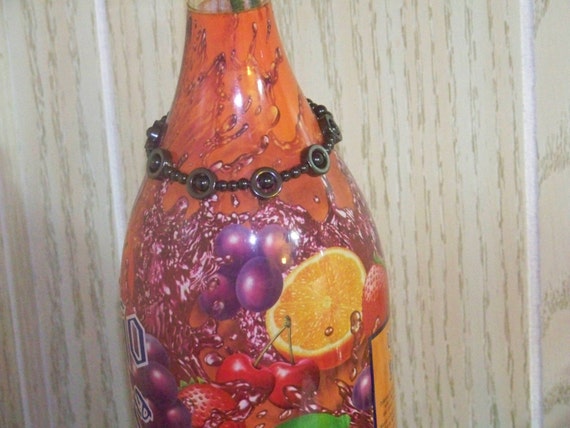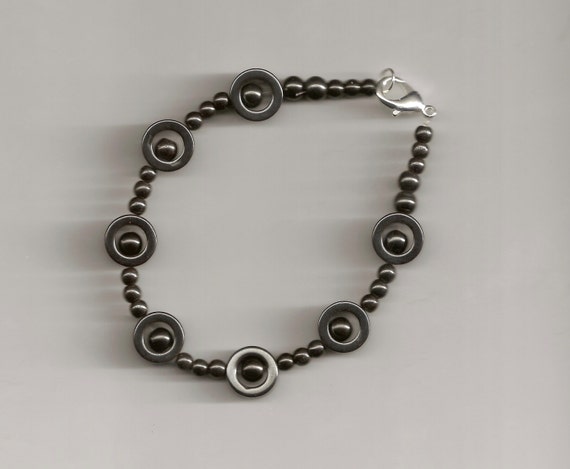 It is said that magnet therapy can be a very effective holistic approach to relieving certain types of pain. Whether you believe that or not, magnetic jewelry has become very popular. This beautiful magnetic bracelet was made with a specific friend in mind because she is having some problems with arthritis.

This bracelet is 8 1/2 inches made with 4mm & 6mm magnetic heralyke rounds paired with 12mm heralyke circles, finished with a Silver Plated Lobster Claw Clasp.

WARNING: Magnets, even small ones, can have a detrimental effect on unshielded electrical devices, including computers, watches and other handheld devices. Individuals with certain medical devices, such as a pacemaker or defibrillator, should consult with a physician before using any magnetic accessory. Quilty Pleasures Plus makes no assertions regarding the effectiveness of magnet therapy.