Bracelet - Peridot Shell & Amber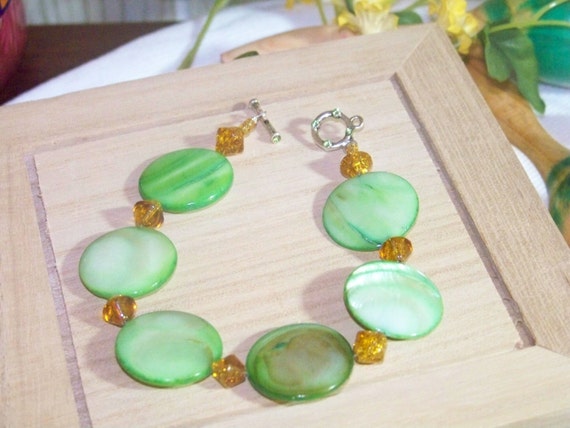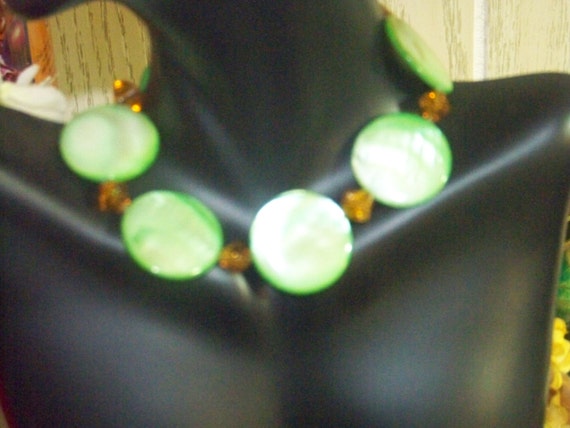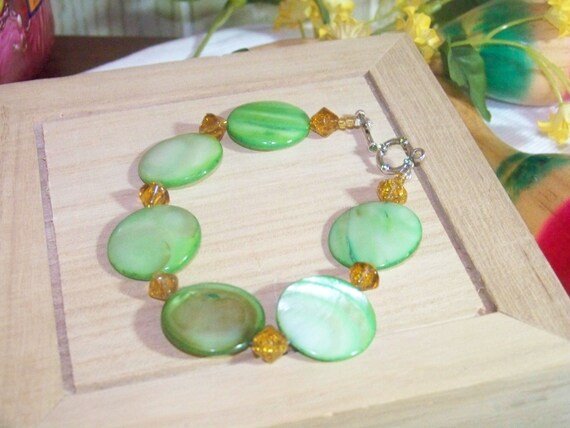 Bracelet/Anklet measures 9 inches.
Peridot 25mm Shell beads paired with glass Amber bicones. These Amber bicones are beautiful & look as if there are gold slitter fireworks inside. I have finished this bracelet with a small toggle (Silver Plated) that has peridot crystal within the toggle. Also, this toggle is meant for a 2 strand bracelet but I thought it would be nice to have the extra loop to add your own charm. I have also left a little slack in the wire so that the toggle is easy to clasp.