Earrings - Yellow Hibiscus & Peridot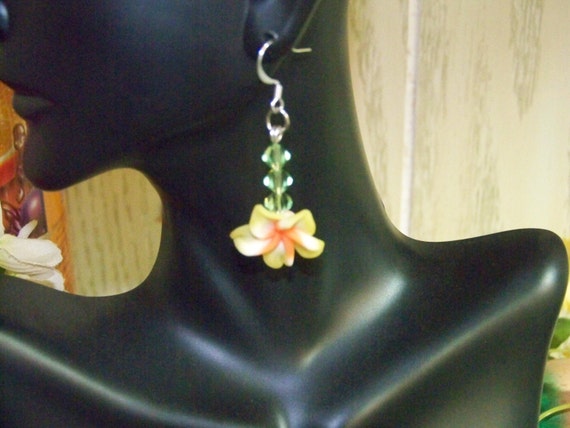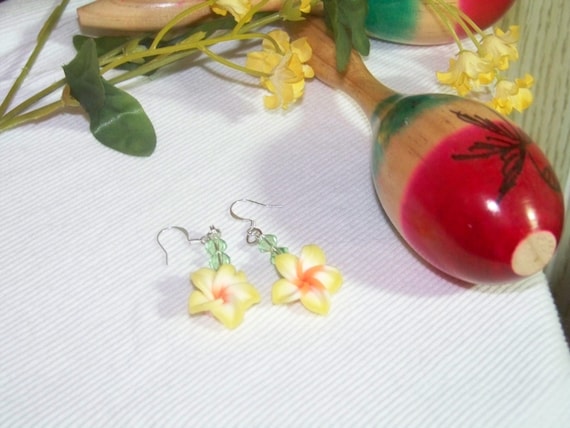 I call these earrings "Aloha" because they remind me of Hawaii and the beautiful flowers that the girls wear in their hair.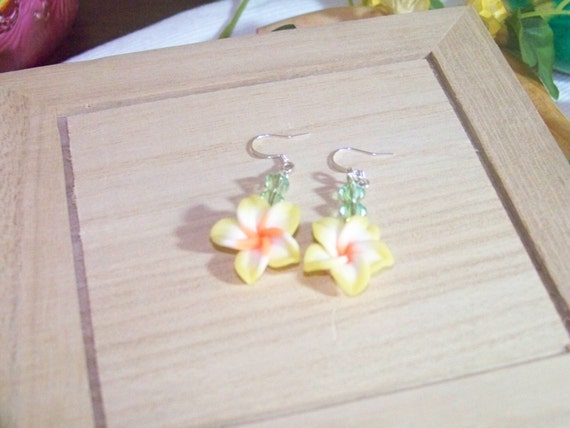 Earrings measure 1 1/2 inches long. Flowers are polymer clay & I have paired them with Swarovski Peridot crystals on a Silver Plated fish hook earring.