Always remember to double check the price on Amazon as the prices can change at any time.
**************************************************
Follow the Stone by John Locke
International best-selling author John Locke (Saving Rachel, Wish List, Now & Then, Lethal People, Lethal Experiment) tackles a new genre, with hilarious results. Follow the Stone (An Irreverent Western Adventure) is a good-hearted, rollicking story about a former gunslinger and his crablike scout, who journey West with a mail order...
Amazon
********************************************************
Saving Grace by Sandy James
Grace Riley is on the run—from her past and from her fears. The victim of a violent rape at the hands of a rich politician's son, she must "disappear" to escape his constant attempts to recapture her. Moving from cattle drive to cattle drive as a cook, she avoids her tormentor for nearly twenty years. When she discovers that the brother she gave up for adoption after their mother died in childbirth was orphaned at an early age, she is frantic to verify that he's safe. She tracks him to a cattle ranch in Montana.
Widower Adam Morgan owns the Twin Springs ranch, but finds himself falling into a life of loneliness. Although he enjoys spending time with his grown daughter and the two men he rescued when they were living on the streets, he longs to meet a woman he can love. Living in the Montana territory where men greatly outnumber women makes finding a new wife difficult. Weary of working cattle, he is ready to make some changes in his life.
Grace falls ill on her journey, but she manages to make it to the Twin Springs ranch where her brother is supposed to be living. Adam takes her in, concerned for her health and the reason she's searching for one of his adopted sons. Their chemistry is immediate and intense, but can Grace heal from her past of pain and fear? When her secrets are finally revealed, can Adam forgive her deceptions and learn to love again?
Amazon
*********************************************************
Isabel's Run by M.D. Grayson
Isabel Delgado knows horror. For 5 years, her stepfather subjects her to the kind of abuse no child should ever have to endure. But Isabel survives -- on the morning of her 16th birthday, she wakes early, gathers her things in a school backpack, & runs. But she's not prepared for what she finds.
Amazon
********************************************************
Fire Mage (Blacklight Chronicles) by John Forrester
For centuries, mages perfected magic at the Order of the Dawn. Mastery over fire, wind, and storm. They live in the last free city in a world plagued by dark sorcerers.
Talis Storm and friend Mara discover a terrible secret. The Jiserian Empire has targeted their city for attack. An army of flying necromancers and undead soldiers. None have ever survived.
When a surprise aerial invasion hits the Order's temple, Talis casts fire magic for the first time, but his spell is wild and does more harm than good. Sorcerers try to capture Talis and Mara, but they flee into the temple crypts. Awoken from an ancient rest, a fallen champion slays the sorcerers and gives Talis a legendary map, leading them on a quest to discover the lost Temple of the Sun.
To save his city, Talis must unleash the power of magic locked away inside the ancient temple, and become a true fire mage.
Amazon
*********************************************************
Only For You by Genna Rulon
"In its purest form love is self-sacrificing, eternal, selfless, enduring, truthful, forgiving and indulgent. It also feels an awful lot like a kick to the stomach when you try to fight it!"
All Everleigh Carsen wanted to do was complete her final semester at Hensley University and begin the life she carefully planned.
When a wave of violent crime seizes campus, Everleigh is persuaded to attend a school sponsored self-defense seminar by her best friend, where she meets volunteer instructor, Hunter Charles. After Everleigh's biting sarcasm induces Hunter to eject her from class, a tempestuous relationship is born.
Everleigh is determined to forget the striking man, but fate—that fickle shrew—continuously intervenes. Unable to escape him, she declares Hunter an enemy combatant. The only complication…Hunter is resolutely pursuing vindication…by any means necessary. Verbal warfare ensues, and despite Everleigh's ingenious efforts, in Hunter, she has finally found her equal.
Only For You is a compelling tale of friendship, desire, and redemption—brimming with intelligent characters, witty dialogue, unexpected twists, profound sorrow, unfettered hope, and love's unassailable perseverance.
• This story is appropriate for readers 18+
• Only For You is the first book in the For You series by Genna Rulon. Each book in the series can be read as a stand alone novel.
Amazon
********************************************************
Soundkeeper (Hall McCormick) by Michael Hervey
What started out as an ordinary day for Soundkeeper Gale Pickens takes a dreadful turn when she stops a barge that is polluting the pristine waters off the coast of Charleston. Beaten and left for dead, one of the polluters kidnaps her and she cannot bear to think about her captor's intentions.
Hall McCormick, a reluctant Refuge Enforcement Officer, is learning the ropes in his new job, which he hopes is only temporary while he waits for the marine biologist job he really wants. He is sad that the beautiful young environmentalist he dated briefly has mysteriously disappeared. While pursuing poachers and keeping the shoreline safe for all animals, he finds kills of marine life, due to someone dumping toxic chemicals into Port Royal Sound.
After Gale's boat is found deserted and drifting to sea, will anyone keep searching for her? Will the criminal polluters be caught in time to save Gale's life? Will Hall learn to appreciate his job as much as being a scientist? As he races against time, Hall needs to find Gale's would-be killer before it's too late.
Soundkeeper is a taut new thriller in the vein of C.J. Box and Nevada Barr. Filled with accurate details of the fascinating world of the South Carolina coast, this is a perfect mystery for a day at the beach.
Amazon
*****************************************************
Somewhere to Belong (Daughters of Amana - Book #1) by Judith Miller
Johanna Ilg has lived her entire life in Main Amana, one of the seven villages inhabited by devout Christians who believe in cooperative living, a simple lifestyle, and faithful service to God. Although she's always longed to see the outside world, Johanna believes her future is rooted in the community. But when she learns a troubling secret, the world she thought she knew is shattered and she is forced to make difficult choices about a new life and the man she left behind.
Berta Schumacher has lived a privileged life in Chicago, and when her parents decide they want a simpler life in Amana, Iowa, she resists. Under the strictures of the Amana villages, Berta's rebellion reaches new heights. Will her heart ever be content among the plain people of Amana?
Amazon
**********************************************************
In Your Dreams by Amy Martin
Sixteen-year-old Zara "Zip" McKee lives for three things: basketball, books, and bailing out of tiny Titusville, Illinois, where the junior high and high school are in the same building and everyone's known everyone else since birth. But when Kieran Lanier moves to town and passes out on her desk on his first day at school, Zip's life...
Amazon
*************************************************************
His Wicked Games (His Wicked Games - Book #1) by Ember Casey
Trapped with a billionaire in his mysterious mansion... Can she beat him at his own game?
Lily Frazer would do anything to save the Frazer Center for the Arts--even take on the infamous billionaire Calder Cunningham. When Lily breaks onto the Cunningham estate, she only wants to find and reason with Calder. (All right, all right, she wants to punch him in the face, too, but that's Plan B.) As it turns out, the arrogant billionaire is willing to give her the money he promised, but there's a catch: she must win it from him.
And the games he has in mind aren't exactly... innocent.
Lily isn't about to give up the money without a fight (or let some haughty bastard seduce her), but she quickly discovers that there might be more to the brooding Calder than she initially perceived. As their games of cat and mouse become increasingly intense, she suddenly finds herself confused by her own emotions. Can she deny her attraction long enough to win the money she needs?
A contemporary, steamy take on Beauty and the Beast, His Wicked Games is a tale of devilish deeds, wild passions, and wicked romance.
WARNING: This book contains a steamy love/hate romance and a billionaire who's too sexy for his own good... As such, this this novel is intended for audiences 18+
Amazon
*************************************************
The Fall (The Rift - Book #1) by Robert J. Duperre
An ancient evil, trapped in the ruins of a lost Mayan temple for centuries, has been unleashed. It takes the form of a deadly virus that causes violent insanity in the living and the recently departed to rise and walk. The blight spreads around the globe, throwing the world into chaos and war.
Regular people are hurled into an existence outside their control, left to deal with a terror they aren't prepared to handle. Life becomes a nightmare, and that nightmare is spreading.
Amazon
*****************************************************
The Space Between by Victoria H. Smith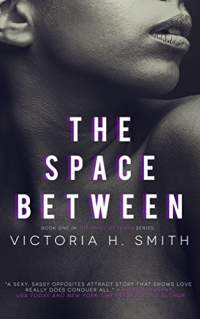 When Drake started the night at his father's campaign fundraiser, he never imagined he'd end it being conned into buying drugs on the West Side. Losing high-stakes poker has its consequences, but he'd repeatedly face them just to hear Lacey Douglas sing. Drake sees Lacey light up the stage, and he has to have her. But his intentions for being on her side of town turn out to be the reason he can't.
Chicago native Lacey has dreams of the opera, but life has its obstacles. Lacey has come to know her hardships as part of living in the real world and accepts them fully. When Lacey meets the intense and invigorating Drake, a fire is lit inside her, unleashing those dreams again.
Two paths that should have never crossed prove to create the exact pairing the other needs. But when their worlds take time to catch up, everything they have is tested. Finding the space between the two sides that challenge them will be hard, but it's the only place that will keep them together.
The Space Between is a new adult contemporary romance.
The Space Between Series Order:
1. The Space Between
2. The Dividing Line
3. Heart & Seoul (ebook only)
Amazon
*******************************************************
Orgins by Mark Henrikson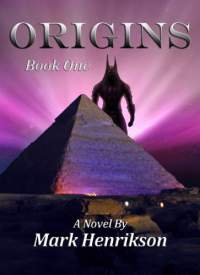 Dr. Holmes was thoroughly bored with his psychiatric profession until he met Hastelloy. The man is named after a durable metal capable of surviving under high-stress service where more common materials fail; ironic considering he's an insane asylum patient.
Hastelloy is convinced he's locked in a battle for the survival of mankind with the mysterious species Alpha. This conflict supposedly began when Hastelloy and his alien crew crashed on Earth during the time of ancient Egypt. Dr. Holmes listens with understandable skepticism to the patient's story about his involvement with building the Great Pyramid and Sphinx, bringing about the rise of Pharaohs, and even assisting Moses with the slave exodus to the Promised Land. Is Hastelloy crazy, or is it crazy to ignore him?
Meanwhile, a group of archeologists make new discoveries in the Giza plateau. While investigating previously unknown chambers found inside the Great Pyramid and Sphinx they come face to face with elements intent on preserving those secrets. Egypt's recorded history, and Hastelloy's true mental state, are drawn into question by what they find.
All the while a National Security Agent grapples with NASA amid the launch of a new deep space probe capable of broadcasting a message that will be heard by others. Is this threat a product of NSA paranoia or an attempt by alien influences on Earth to phone home? Both sides will stop at nothing to further their cause.
Mankind's past present and future are revealed in this gripping thriller that does not let go for a single page, and has enough twists and turns to test even the most sturdy safety harness. The Origins of all will be revealed.
Amazon
*****************************************************
Secrets: The Hero Chronicles by Tim Mettey
The Midwest lies in complete ruins after a catastrophic disaster kills tens of thousands and leaves hundreds of thousands injured. Nicholas Keller emerges out of the devastation as a shining light of hope for all. But his newfound fame comes with a price that his aunt will not let him pay. They flee into the shadows in order to protect his secret. However, as Nicholas begins his sophomore year at his fifth school in five years, strange and unexpected things begin to happen. He soon tumbles into a web of doomed love, extraordinary talents and a secret past, which threatens the lives of everyone he cares about. It's up to Nicholas to confront the truth, even if it means his own death.
Amazon
****************************************************
Tangled Roots (Kendra Clayton Mystery #2) (Kendra Clayton Series)
by Angela Henry
For Kendra Clayton life is good—for about five minutes. Then her sweetie, lawyer Carl Brumfield, leaves town to help out his sister in Cleveland. Her soon-to-be-married best friend picks out a hideous bridesmaid's dress for her to wear (a sequined Smurf-blue nightmare with a bow on the butt). The work she loves as a part-time GED instructor turns into the job from hell when a retired kindergarten teacher with the personality of a piranha becomes her new boss.
And to top it all off, Detective Trish Harmon of the Willow, Ohio, police department shows up at her class looking for Kendra's favorite student, a troubled young man named Timmy who has been straightening out his life.
A pretty local beautician is dead, and Timmy is suspect number one. When he later shows up at Kendra's apartment begging for help, it's only one more step before Kendra's back on the road to trouble again, trying to find the real killer, stepping over the line from a nice safe life into danger…and getting tangled in the deadly roots of desire.
Amazon