Always remember to double check the price on Amazon as the prices can change at any time.
*****************************************************************
Scornfully Yours by Pamela Ann
"The best kind of revenge is to let him see how strong and beautiful you are, with or without him."
♥
When Emma realized that she fell in love with the notorious womanizer, Carter Mason–the badass Soccer athlete—she bailed and jumped ship, knowing quite well how this will turn out if Carter ever finds out about how she felt about him.
Newly single, Emma parties in Hollywood amongst her friends—determined to enjoy her new status.
Enter Hollywood's sexy heartthrob and sought out actor, Bass Cole.
Bass was clearly smitten when his eyes captured the raving beauty that is Emma Anderson. Without ado, he pursues her.
Being with Bass opened a lot of doors for Emma. But as much as she was attracted to Bass Cole, could she simply put her feelings towards Carter Mason aside?
♥This book is intended for readers who has a serious fixation for hotshot actors and playboy athletes♥
Warning: Contains adult language and situation intended for readers 18 and above
Amazon
***************************************************************
Project ELE b
y Rebecca Gober & Courtney Nuckels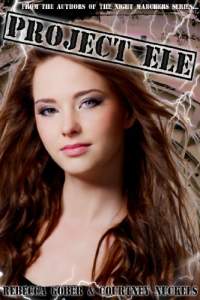 From the authors of the best selling Night Marchers Series, comes an all new apocalyptic series with a paranormal twist that is enjoyable for all ages.
Is it possible to fall in love when the world is crashing down around you?
Millions have already died, and thousands more are perishing daily. As a last ditch effort to preserve the human race, the government implements Project ELE. With the earth heating at rapid speeds, all remaining survivors are forced to turn to F.E.M.A. shelters to wait out ELE's wrath.
Fifteen-year-old Willow Mosby's life, as she knows it, ends the moment she walks through the shelter's door. Willow has to quickly adapt to the new challenges that shelter life demands, the least of which includes making new friends, working a full time job and experiencing her first relationship.

Soon after making an interesting discovery, Willow and her friends start exhibiting strange abilities. Seeking answers, they embark on a mission to find out what these new abilities mean and whether they are a gift or a curse. This new adventure can send her world crashing down around her. The question is: Can Willow survive the fall?
**********************************************************
Maggie for Hire by Kate Danley
When monsters appear in Los Angeles, Maggie MacKay is on the job. No one is better at hauling the creepy crawlies back where they belong. No one, that is, except her dad, who disappeared without a trace in the middle of an assignment.
Now an elf named Killian has shown up with a gig. Seems Maggie's uncle is working with the forces of dark to turn Earth into a vampire convenience store, serving bottomless refills on humans.
The only hope for survival lies in tracking down two magical objects and a secret that vanished with Maggie's father.
WARNING: This book contains cussing, brawling, and unladylike behavior. Proceed with caution.
Amazon
************************************************************
A Taste of Pearl by Arianne Richmonde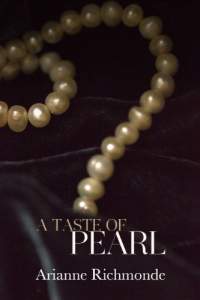 **This book is a TASTER for the bestselling Pearl Series. It is the first 9 chapters..167 pages (41,000 words) to give readers a chance to sample the books. If you have already read Shades of Pearl, you do not need to read A Taste of Pearl. Warning! Some scenes in this book are so hot they could melt your Kindle.**
Pearl Robinson, is a beautiful and smart documentary producer. She's forty, divorced and single and hasn't even had a date for over two years. She has given up on love.
When she hears about Alexandre Chevalier, a young French, Internet billionaire, she assumes he's a geek who wears a hoodie and keeps pet rats in his bedroom. How wrong she is! She bumps into him face to face and is stunned by his charm, beauty and sophistication, and startled by her strong feelings and desire for a man fifteen years her junior.
His looks, wealth and worldwide triumph with his social media site, HookedUp, means he can get any woman he chooses, but there is something about Pearl he finds irresistible...
The couple begins a passionate affair and Pearl's body is awakened in ways she never imagined possible. She is consumed by him and his magical touch. But dark secrets, jealous family members and other external forces are threatening to pull them apart.
Reading order:
Book#1 - Shades of Pearl, Book #2 - Shadows of Pearl, Book - #3 Shimmers of Pearl, Book #4 Pearl, Book #5 - Belle Pearl
*Also available: novels #1 #2 and #3 in one volume: The Pearl Trilogy
For readers 18+ ** This book contains erotic content and strong sexy language.**
Amazon
Smashwords
****************************************************************
Candle in the Darkness (Refiner's Fire Book #1) (Refiner's Fire) by Lynn Austin

"A gripping tale told by a gifted writer."--Beverly Lewis
Caroline Fletcher is caught in a nation split apart and torn between the ones she loves and a truth she can't deny

The daughter of a wealthy slave-holding family from Richmond, Virginia, Caroline Fletcher is raised to believe slavery is God-ordained and acceptable. But on awakening to its cruelty and injustice, her eyes are opened to the men and women who have cared tirelessly for her. At the same time, her father and her fiance, Charles St. John, are fighting for the Confederacy and their beloved way of life and traditions.
Where does Caroline's loyalty lie? Emboldened by her passion to make a difference and her growing faith, will she risk everything she holds dear?
Amazon
***********************************************************
Years before the Army's Zero-tolerance policy on sexual assault and shortly after the United States Military Academy allowed women cadets, Jan Wishart must defend herself at a West Point Honor Trial. When a friend is raped during the Army/Navy football weekend, Jan suspects the predator is also her accuser. Jan is determined to prove her innocence and, if possible, reveal his guilt. Yet, two hundred years of fraternal bonds stand in the way.
The worst is yet to come when Jan and her roommate sneak out after Taps one night. Their discovery in an unauthorized area is more likely to get them kicked out—or killed.
Jan realizes the grayness of West Point is not only in its buildings and uniforms. Even honor isn't always black and white. Relying on her wits and a few friends in the hostile environment of the U.S. Military Academy, Jan discovers the value of friendship, the genuine marks of leadership and her own inner warrior.
Amazon
********************************************************
Liar Liar: Is Your Life Based on the Lies You Believe?
What do you believe about yourself?
Do the words ugly, fat, stupid, and unlovable sound familiar to you?
We let the world tell us who we are. We let family and friends speak lies over us that we start to believe. We let expectations of ourselves and others fill our minds so much that we believe the end will result in failure regardless of what we do.
"Liar Liar" is a manifesto about not only believing the truth about who you truly are, but also speaking that truth into reality. It's a call to take the next step in your faith and take action with your words.
It will challenge you, change your heart, and lead you in the right direction to believe the truth about your true identity.
Are you ready to get started? To stop believing the lies about who you are? Ready to take an act of faith and courage?
Start your journey today with Liar Liar. It's time to believe truth, speak truth, and live truth. Remember: You are what you think.
Amazon
********************************************************
4-Week Bodyweight Home Workout (Workout Series)
4-Week Bodyweight Home Workout is the first workout program of Workout Series. This fitness book consists of 12 full body workouts with detailed photos and steps of each and every exercise.
This workout book is NOT a motivational read. It was designed to be a no fluff, straight to the point, photo based workouts that begins the week 1 workouts easier and gets harder throughout the entire workout program.
Amazon
**********************************************************
Blood and Justice (A Private Investigator Series of Crime Thrillers)
by Rayven T. Hill
When sixteen-year-old Jenny James goes missing, and the local police are unable to find her, the girl's frantic mother hires private investigators Jake and Annie Lincoln to search for her daughter.
When the body of Jenny's boyfriend is discovered, the mystery of her disappearance deepens. Shaken out of their comfort zone of Internet searches and poring over public records, the couple soon find themselves facing the frightening possibility they are looking for the latest victim of a serial killer.
As more bodies pile up, the town is gripped with fear. It seems no one is safe, and the Lincolns race to solve an impossible puzzle before they become the killer's next victims.
A private investigator series of criminal thrillers on kindle, this thriller detective series features Jake and Annie Lincoln.
*************************************************************
A Legacy of Light (The Dragon War - Book #1) by Daniel Arenson
The people of Requiem, an ancient kingdom, can grow wings and scales, breathe fire, and take flight as dragons. For years, Requiem's holy stars have blessed the kingdom with light and magic. But now a darkness falls.
General Cadigus, traitor to the crown, has captured the throne. Bloodthirsty and cruel, he rules with an iron fist. He crushes his own people under his heel. He burns all foreign lands. The noble kingdom of Requiem fades; a dark empire rises.
In the wilderness, a small light kindles. Rebellion brews. The rebels are haggard, outnumbered, and desperate. They hide in forests and ruins. They fight for the memory of Old Requiem, for a legacy of light.
The Resistance is small, but its cry is loud: "The tyrant must fall."
**********************************************************
Charred Heart by Lizzy Ford
For a thousand years, Chace has searched for a way to break the curse placed on him by a jilted lover. He's a dragon shifter, one who can't control when the magic will force him into a different form. He's already lost everyone he ever cared about a few times over and doesn't know how much longer he's meant to suffer.
At his wit's end, he makes a deal with a mysterious figure that offers him what he wants most – an end to his misery – in exchange for everything that's his: His life, his power. His heart.
The next day, he meets Skylar, a modern day dragon slayer whose mission is to cage him – or kill him. Sexy, witty and brave, she is the yin to his yang, the woman destined to break the curse, balance his magic and make his broken heart whole.
Except it's too late. Not only has he sealed his fate, but an innocent one-night-stand with Skylar has dragged her into the middle of a deal with the devil, one she won't escape, if he can't convince her that dragon shifters aren't her enemies.
*************************************************************
The Game (The Game is Life - Book #1) by Terry Schott
"What if life as we know it was just a game?
What if, instead of traditional schools, children learned by participating in a virtual reality simulation, one that allowed them to experience "life" from birth to death -- multiple times?
What if one player, on his final play, could change the world forever...?"
*****************************************************************
A Hint of Magic (The Demon Diaries - Orgins) by Claire Chilton
Dora Carridine is fed up with her life as a preacher's daughter and sets out to explore the darker side of life instead. If she can find some magic in the world, then maybe she will find a place she belongs.
When she comes across a coven of witches, she takes on their trials to try and join them. But the witches aren't all they appear to be, and Dora finds herself slipping into a darker world than she imagined.
She has to make a choice to do the right thing, but Dora's never been very good at doing anything right…
*This is the full version of the first story in The Demon Diaries Origins series. It is not a preview.
Amazon
****************************************************************
Family Magic by Parrit Larsen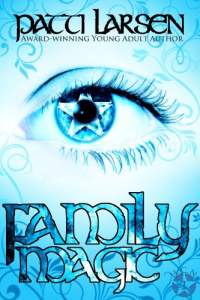 Her mom's a witch.
Her dad's a demon.
And she just wants to be ordinary.

I batted at the curl of smoke drifting off the tip of my candle and tried not to sneeze. My heavy velvet cloak fell in oppressive, suffocating folds in the closed space of the ceremony chamber, the cowl trapping the annoying bits of puff I missed. I hated the way my eyes burned and teared, an almost constant distraction. Not that I didn't welcome the distraction, to be honest. Anything to take my mind from what went on around me.

Being part of a demon raising is way less exciting than it sounds.

Sydlynn Hayle's life couldn't be more complicated. Trying to please her coven, starting over in a new town, and fending off a bully cheerleader who hates her are just the beginning of her troubles. What to do when delicious football hero Brad Peters--boyfriend of her cheer nemesis--shows interest? If only the darkly yummy witch, Quaid Moromond, didn't make it so difficult for her to focus on fitting in with the normal kids. Add to that her crazy grandmother's constant escapes driving her family to the brink and Syd's between a rock and a coven site. Forced to take on power she doesn't want to protect a coven who blames her for everything, only she can save her family's magic.
If her family's distrust doesn't destroy her first.

· "A great, inventive plot, a deeply flawed, self-deprecating, heroine, many wondrous sub-characters and a constantly-evolving world of madness and magic (with a goodly side order of teen angst thrown in!). What more could you want?" -- Amazon reviewer Hobbitual
· " Thank you Ms. Larsen, for an excellent read....please please please tell me there will be more about these characters!" -- Amazon reviewer Michelle William
· " ...this book was incredible. I was sucked in from the very beginning. I fell in love with the characters. The plot twists and the way it was written kept me turning pages well into the night." -- Amazon reviewer Misty Harvey

***********************************************************
Letting Go by S.T. Prussing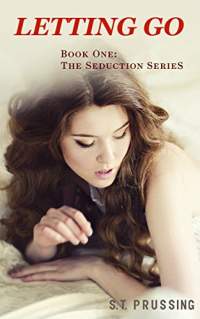 Feeling bored and unfulfilled, Jennifer seeks excitement exploring the online personals. Driven by a need she does not fully understand, she responds to an ad that is definitely on the kinky side, never dreaming that she will actually follow through with a meeting. But on the other side of the ad is a man who seems able to peer inside her head and heart at will. When Jennifer knocks on his door, she is drawn into a sensual and sexual world she never knew existed…
This book is rated XXX and is intended for MATURE AUDIENCES ONLY. This NEW VERSION contains the first two and a half books from the original series (Letting Go, Falling, and part of Falling Deeper).
Amazon
***********************************************************
Gio (5th Street - Book #2) by Elizabeth Reyes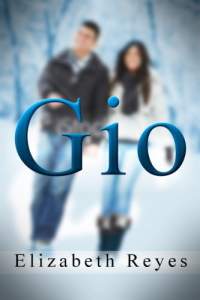 When tragedy strikes in the ring, Giovanni Bravo falls into a deep depression, walking away from his dream of boxing to train instead. He agrees to a two month get-away, helping train Felix Sanchez, his high school best friend and now welterweight champ of the world. Once at Felix's lavish boxing complex, he's reunited with Bianca Rubio, someone he remembers only as the girl with the innocent doe eyes back in high school. Her refreshing, cheerful demeanor not only takes Gio's mind off his troubled conscience, he finds himself falling for her fast and hard. The problem--Bianca is Felix's girlfriend.

Having a sexy, famous boyfriend has its perks, but they come with a price. Bianca not only has to deal with the ongoing tabloid rumors about her boyfriend hooking up with other women, but also his constant absence when he is on the road. So now that Felix will be in town for two whole months to train for his next big bout, Bianca is thrilled. He's even asked her to move into his cabin while he's there. But when he leaves for days at a time to promote his fight, Bianca spends time getting to know Felix's gorgeous new trainer and good friend, Gio. Increasingly drawn to his sweet smile and smoldering green eyes, she finds herself saying and doing things she normally wouldn't.

As it becomes more and more difficult for each to resist the other, Gio crosses the line between them. He hopes that one kiss will alleviate the overwhelming temptation and clear both their systems, but it does just the opposite. Their temptation suddenly becomes an obsession--a dangerous obsession that threatens to spiral out of control yet both are helpless to fight it.

Adult Contemporary romance
Amazon
Smashwords
*********************************************************
The Pursuit of Happiness

by Jennifer O'Neil

l
What do most people desire in life? It is not money, it is not even love, it is happiness!
Learn how unnecessary negativity in your life can be avoided.
Discover how to shift negative thinking into positive thinking.
A positive attitude will change your life, keeping a positive attitude can be easier then you think when following these simple rules.
Everyone is searching for happiness. This book is a mini-course outlining 21spiritual rules to finding success when you are in "The Pursuit of Happiness." The book was designed with a specific purpose, as a guide to help you tap into your natural ability to be happy. Everyone has the ability to find happiness in his or her life, yet sometimes you need aroad map. "The Pursuit of Happiness" is your spiritual road map.