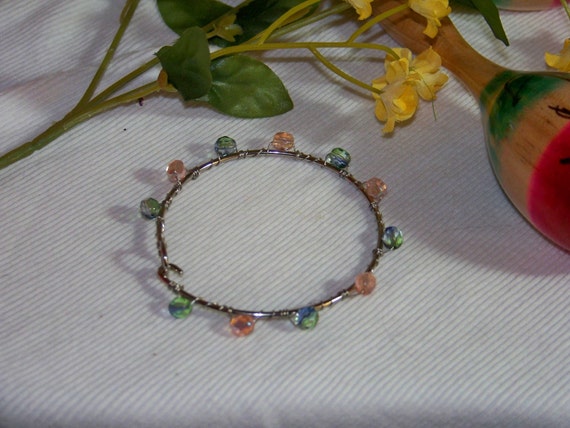 Czech Fire Polished Glass Beads - Rosaline, Blueberry, Green Tea
I used a pre-made bangle (Nickel Free) and wire wrapped Czech Fire Polished Rosaline & Blueberry/Green Tea 6mm beads around it. I used Tarnish resistant wire for wrapping.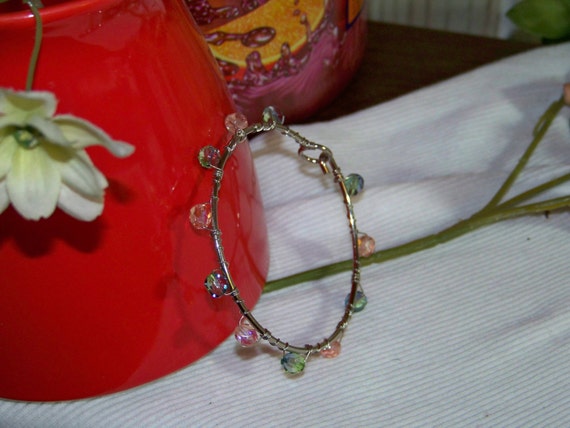 Etsy Listing
******************************************************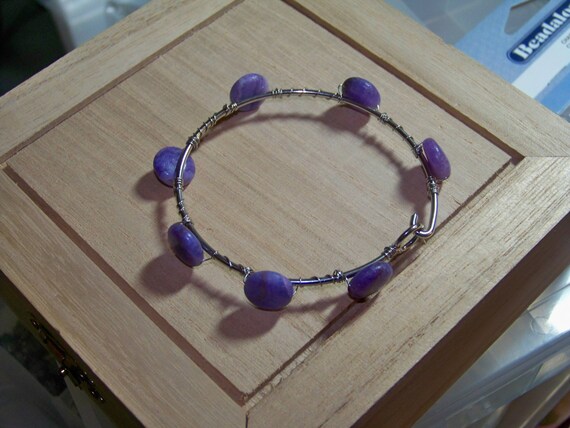 Bracelet - Amethyst Lace Bangle
I used a pre-made bangle bracelet. It is nickel free.
Wire wrapped amethyst lace stone lentil beads with tarnish resistant wire.
Fits most wrist sizes up to 9 inches.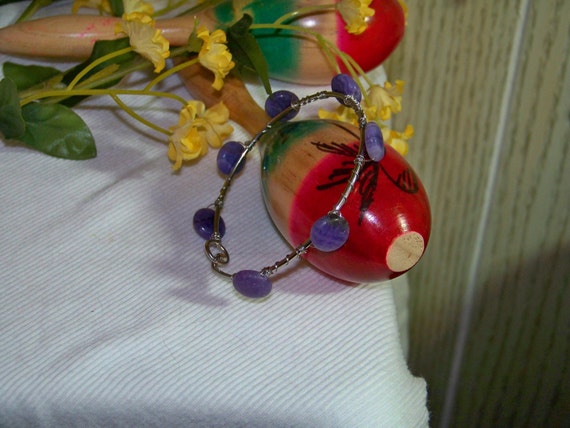 Etsy Listing