Always remember to double check the price on Amazon as the prices can change at any time.
TODAY'S FREE BOOKS
Stained by Ella James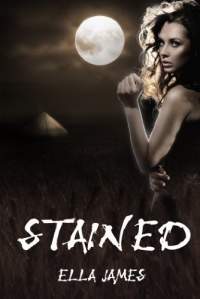 Seventeen-year-old Julia is finally living the good life. She's traded a hard cot in a Memphis orphanage for her very own room in a perfect little house, on a perfect little street, with a perfect set of parents who picked her to be their daughter.
But Julia is hiding a secret - and one fall night, she returns home from a friend's house to find that her secret has found her. Her 'forever home' is ashes. Her parents are dead. And, in the sky above the flames, a winged creature hunts her.
The Nephilim King, Samyaza, has taken everything from Cayne. After struggling in the darkness for years to piece together his shattered life, Cayne is finally ready to confront his past and avenge the loss of everything he loved. He tracks Samyaza to a Memphis warehouse, where he winds up flat on his back, in the healing hands of a beautiful, dark-haired girl he doesn't need to know.
Unbeknownst to either of them, they are already bound. Cayne's past holds the answers to Julia's future. But what will pose the greatest threat to her? The bounty placed on her head by the leaders of two Celestial realms, or giving her heart to a man who is bound, by birth, to break it?
Amazon
Smashwords
************************************************
Light in the Gloaming by J.B. Simmons
Or so Tryst believed when he banished the former prince to this secret and brutal exile. Now Tryst sits on the throne of Valemidas. He feasts with nobles and prepares an army to conquer the world.
But things are never as stable as they seem. Old loyalties remain. The people of Valemidas groan under Tryst's heavy yoke and his network of spies. While the seeds of rebellion are planted, Tryst's own family is divided. His sister has ambitions exceeding her brother's, and their half-sister wants vengeance for the disappeared prince she loved. No one escapes the Gloaming, but perhaps the fallen prince is different. What would happen if a man emerged from a place worse than the grave?
Alliances will crumble, battles will rage, and souls will transform in the Gloaming.
Amazon
**************************************************
The Doctor Wears a Stetson by Anne Marie Novark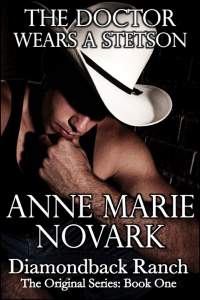 Jessie Kincaid was fifteen and innocent when Cameron asked her to the prom. She lost her heart that night, but his plans didn't change. He left their small town to pursue his dreams.

Seventeen years later, a trip home leads Cameron McCade back to Salt Fork, Texas and the newly widowed Jessie Devine. Since his return, the fire between them burns as hot as ever. Can they take up where they left off? Can Jessie risk her heart again?
Amazon
Smashwords
Diesel
All Romance
****************************************************
A SEAL's Surrender by Tawny Weber
Subject: Lieutenant Commander Cade Sullivan
Status: On leave
Mission: He's home to take care of some family business.
Obstacle: Eden Gillespie. The girl who always lands in trouble…has landed in his bed!
Lieutenant Commander Cade Sullivan is the job. His commitment to the Navy SEALs is absolute—almost. Worse still, he's been summoned home, where his family is the town royalty and women vie to be one of Cade's conquests. One of them in particular….
Ever since they were kids, Cade has been rescuing Eden Gillespie. Now she's decided she owes him one heck of a thank-you—one that involves a bed, naked bodies and sweet satisfaction. But when their sexy trysts are discovered, Eden becomes a bit of a town sensation—and not in a good way. Can she convince her SEAL to risk one last rescue operation?
Amazon
*******************************************************
Helga: Out of Hedgelands

(Wood Cow Chronicles) b

y Rick Johnson
Twelve-year-old Helga has more danger in her life than most beasts her age—Wrackshee slavers after her, a vicious attack by bandits that nearly kills her, a race against dragons pursuing her, and leading a daring rebellion to save her life and rescue friends and family from the insidious WooZan. And that is just the beginning. But what do you expect when you are a young beast who just can't see the stupid rules of the world making any sense? Helga can't accept things as they are and ends up taking on not just one, but two all-powerful, supreme tyrants in two different realms.
Helga never intended to lead a revolution. It just sort of happened because she wouldn't go along with the "rules of normal" that keep tyrants in power and entire societies enslaved. Beginning on a dangerous quest to solve some mysteries in her own past, Helga leads her quirky comrades on a journey that will not only forever change them, but upset ancient civilizations.
As an author, I'm drawn to eccentric, unexpected characters: those who surprise because they hear a distant galaxy, see a different music, create their own fragrance rather than get hooked on a soundtrack; the child who has her own ideas about how the emperor is dressed; the lunatics and rebels who tell stories on the boundaries. Helga's unusual story will take readers to worlds they never imagined—definitely a whole new ride.
Time and again, the unconventional heroine and her eccentric comrades overcome ominous tyrants and black-hearted slavers, not by battling to the last beast standing, but by being the first beast to think differently.
Helga: Out of Hedgelands is divided into three books which introduce the epic saga of the Wood Cow clan and their role in overturning centuries of slavery and tyranny. This story will continue in additional volumes of the Wood Cow Chronicles now in development. Over the series of current and future volumes, the entire history of the Wood Cow clan, the fall of Maev Astuté, and the coming of Lord Farseeker to the Outer Rings, will be told.
Amazon
******************************************************
KIDNAPPED (Edgars Family Novel - Book #1) b

y Suzanne Ferrell
A Man in Desperate Need
FBI Agent Jake Carlisle is in deep trouble. While undercover he's been shot but he's not sure if it's the crooks or local cops behind it. Worse, if he can't get help fast, two lives will be lost—his and that of the young witness, a boy whom he's sworn to protect. On the run from both the police and the Russian Mafia, he'll do anything to save the child at his side, even something illegal. In desperation he kidnaps a nurse from a hospital parking lot.
A Woman at The Edge Of Despair
ER nurse Samantha Edgars has been living in an emotional vacuum since the death of her daughter. Abandoned by her husband not long afterward, she struggles just to get through each day, but now all she's wants is for the pain to stop and finally be at peace with her child. Mentally and physically exhausted following a difficult shift, she walks through the hospital's dark parking lot lost in her own thoughts. Suddenly, she's jolted from her stupor when she's bound, gagged, and tossed into the back of her car.
Danger on Their Heels
When they arrive at her home, she's terrified and forced to tend a bleeding FBI agent and his injured witness. But Samantha quickly learns the rogue agent and orphaned boy need more than just her professional skills. With a menace bearing down on them, she must learn to trust Jake—and her heart— if they're all going to survive.
Amazon
***************************************************
Neverlove (Shadow Jumpers - Book #1) b

y Angela Brown
For a girl born of privilege and a young man bred for status, a lack of real love had everything to do with the drastic changes of their lives.
Abigail - Abused to the point of defeat, seventeen doesn't seem a bad age to die. Surviving suicide leads her to a second chance at V'Salicus Academy to become a Cleanser, a protector of lost souls.
Basil - Perfection is the key to earning his parents' love. A slip of the tongue lands him in service to hell as the devil's newest Harvestor, a collector of lost souls to feed his new master's constant craving.
As with angels and demons, love is forbidden for Cleansers and Harvestors, yet it is the forbidden that is most alluring. When their paths cross, true love is what Abigail and Basil finally discover in each other. Can they hold tight to their love, or will duty trump all, leaving them both to a fate of Neverlove?
***Beware, there will be action, light romance and a few moments that will tug at your soul***
Amazon
*****************************************************
Dead Roots (The Analyst - Paranormal/Psychological Horror) b

y Brian Geoffrey Wood
Thomas Bell is an analyst for the Department of Paranormal Study and Defense, where he goes toe-to-toe with the invisible supernatural threats that pierce every layer of society, and covers up every trace of their presence. His estranged ex-wife, anxiety and depression, and persistent memories of childhood trauma serve as constant obstacles in his struggle to stay sane in the face of the impossible. Though substance abuse and casual sex will keep the inner demons at bay, the real ones just find more and more to prey on.
A routine arrest-and-exorcise op goes awry, and Tom must escort the entity to Japan, where it'll be handed off to Harold Saldana--the man with all of Japan's supernatural trafficking under his thumb. Hosting the demon is professional medium Shinichiro Keda, and Tom is suspicious of this soft-spoken freelancer, especially when it seems that he and Harold have something of a history.
Meanwhile in the small town of Orchard, West Virginia, a terrifying presence has taken root. When Tom arrives to track down a missing girl, he comes face to face with a horror from his past, adding yet more to his psychological balancing act. Something will have to give, and soon--and Tom is afraid it's going to be him.
EXCERPT:
Tom couldn't tell if it was incredibly bright here, or pitch black. It felt as though the world changed its mind every few seconds.
Artie was nowhere to be seen. The ground was dead sand, but somehow Tom felt as if he was walking in the gut of some long-dead beast that was croaking its way back to life, through some horrible magic. He sensed a breathing, a necrotic pulse, underneath his very feet.
He heard screams.
Amazon
*************************************************
Post-Human Series Books 1-4 b

y David Simpson
Sub-Human (Post-Human - Book #1)
Before he was Old-timer, he was Craig Emilson, a young doctor, sucked into military service at the outbreak of World War III. Enlisting to become a Special Forces suborbital paratrooper, Craig is selected to take part in the most important mission in American military history--a sortie into enemy territory to eliminate the world's first strong Artificial Intelligence. The mission is only the beginning of Craig's story, and for the story of humanity as well, as they accelerate towards a world that is post-human.
Post-Human (Post-Human - Book #2)
The future should have been perfect. Microscopic robots known as
nans
could repair any damage to your body, keep you young by resetting your cellular clocks, and allow you to download upgrades like intelligence, muscle strength, and eyesight. You were supposed to be able to have anything you wanted with a simple thought, to be able to fly without the aid of a machine, to be able to live forever. But when a small group of five terraformers working on Venus return to Earth, they discover that every other human in the solar system has been gruesomely murdered. Now, James Keats and his four companions must discover what happened to the rest of humanity and fight back if they wish to avoid the same, horrifying fate. Welcome to the post-human era.
Trans-Human (Post-Human - Book #3)
In this sequel to Post-Human, humanity will be forced to face a future more advanced than it could have imagined if it wants to survive. Nineteen months have passed since the A.I. turned against humanity and was subsequently destroyed. In the meantime, James Keats has turned over the A.I.'s powers to a non-intelligent, easily controlled operating system. He and Thel have left the planet and spent six months vacationing on Venus, which has been newly terraformed without the consent or knowledge of the Governing Council. The A.I. has been deleted, but the message it sent out into the abyss of space in search of a companion has been answered. An alien force dwarfing the Earth is on its way to find out why the A.I. has stopped communicating. Keats and company can only assume its intentions will be hostile when it finds out the truth. Only one thing is for sure: nothing will ever be the same again. Welcome to the Trans-Human era. Welcome to the singularity.
Human Plus (Post-Human - Book #4)
The Post-Human Trilogy is done, but the Post-Human series is just heating up! Human Plus is Book 4 in the smash hit science fiction series. Not exactly a sequel, not exactly a prequel, Human Plus will defy expectations. No matter what you thought was coming next, you're in for a surprise!

JUST ONE CAUTION: When you're finished, you're going to want to share the surprises with everyone online...Please don't! Please respect future readers and let them enjoy the surprises just as much as you did!
**********************************************
Stardust (Peaches Monroe - Book #1) by Mimi Strong
Peaches Monroe is a curvy blonde who manages a little bookstore, in a small town in Washington State.
She's twenty-two, and shares a house with her cousin, who's also her best friend.
Life is good for Peaches. Simple, but good. Sometimes she gets a little wild and goes drunk-shopping on the internet. She's never had a boyfriend, but that just leaves more time for her books.
Dalton Deangelo is a hot, young actor who sets ladies' hearts on fire. He shot to stardom from out of nowhere, and he's very secretive about his past, preferring to focus on his work. He's famous for playing the sexiest bad boy vampire on TV. Week after week, he's seen kissing beautiful, thin actresses ... or burying his face between their legs.
Now Dalton is in Beaverdale, Washington, to shoot an indie movie over the summer. He comes running into the bookstore looking for a place to hide from reporters, and refuses to leave until he gets a date with Peaches.
As soon as Peaches kisses Dalton, her quiet, small-town life begins to unravel. Peaches Monroe is launched toward the stars, beginning with a job in LA as a plus-size model for a
line of sexy underwear.
Her relationship with Dalton has its obstacles, and she finds herself entangled not just with Dalton, but with a passionate male underwear model named Keith Raven, as well as an old crush from her past, Adrian Storm.
Life has become anything but simple for Peaches Monroe. Will her summer end in a wedding? And if so, who will be the groom?
**********************************************
Dollhouse (Dollhouse - Book #1) by Anya Allyn
Over years, young girls are captured and kept in a macabre underground life-sized dollhouse. While searching for their missing friend, fifteen-year-old Cassie, Ethan and Lacey discover the strange dollhouse concealed beneath an abandoned mansion in the mountains. Now Cassie must figure a way to escape the dollhouse's dark clutches.
* Hidden rooms and terrifying secrets * A chilling shadow that stalks the corridors * Missing girls and clocks that spin backwards * A slow-burn nightmare, a world of supernatural darkness and strange secrets.