Always remember to double check the price on Amazon as the prices can change at any time.
TODAY'S FREE BOOKS
Saved By You (Destiny Bay Romances-The Islanders #1)
DESTINY BAY ROMANCES-ISLANDERS
by Helen Conrad, an award-winning, best-selling author (over 15 million books sold)
Kane Carrington can't resist a call for help from the girl he secretly loved in high school. He goes back to his Hawaiian home, only to find he's still the "bad boy" to her golden girl image. But now he's a man, not a boy and Annie Ventura can't resist him. But does he have to destroy her memories of her dead husband in order to seal the deal?
************************************
Helpless: A True Short Story
A dramatic short story from debut author and foster carer Rosie Lewis.
A digital-exclusive short story from Rosie Lewis, plus a sneak peek chapter from Rosie's highly anticipated debut memoir, Trapped.
Baby Sarah is born to a crack-addicted mother on a freezing cold night in December. Rosie is woken a few short hours later, at 1am, and taken to the maternity unit by police escort to collect the infant and take her to a place of safety.

But it soon becomes clear that Sarah is suffering from severe withdrawal symptoms. Knowing that separation is inevitable, Rosie tries to maintain a professional distance but that's easier said than done.
************************************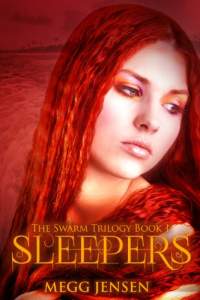 An adoptee raised in a foreign land, sixteen-year-old Lianne was content with her life as handmaiden to the queen, until a spell cast on her at birth activated. Now she's filled with uncontrollable rage and access to magic she thought had been bled from her people years ago. Even her years of secret training in elite hand-to-hand combat and meditation can't calm the fires raging inside her.
Her heart is torn between two boys, the one she's always loved and the one who always ignored her. But when the kingdom threatens to tear itself apart due to rumors surrounding the queen's alleged affair, who will Lianne protect and who will she destroy?
*****************************************
Firefly Hollow b

y T.L. Haddix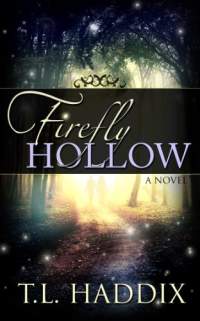 Genre: Romance with paranormal elements.
The mysterious recluse…
Owen Campbell holds himself apart from other people. Badly scarred from emotional wounds that have never healed, he doesn't expect to find true love or happiness. He remains isolated in a prison of his own making, determined to not let anyone close enough to hurt him again.
But his willpower is shaken to the core when Sarah Browning enters his world.
The girl next door…
Sarah Jane Browning is three years into her college degree when a call from home changes everything. Back at the family homestead in the heart of Appalachia, she's forced to reevaluate her hopes and dreams for the future.
Distraction from her heartache comes in the form of her parents' neighbor. Whispers about "odd Owen Campbell" abound in their small community, and Sarah's curiosity is aroused. When she breaks the rules and trespasses onto his land, what she finds is beyond her wildest imaginings.
As Sarah struggles to overcome tragedy and loss, her burgeoning relationship with Owen is sorely tested. Will love conquer all, or will the secrets from Owen's past tear them apart forever?
Firefly Hollow is the first in a new Romance series by T. L. Haddix, author of the Shadows/Leroy Collection, a series of standalone Romantic Suspense novels. Titles include Secrets in the Shadows, Under the Moon's Shadow, Shadows from the Grave, and Hidden in the Shadows.
***********************************
Secondhand Romance
by RoseAnn DeFranco
Annie O'Malley's dream of owning a secondhand bookstore in tight-knit Audubon Springs is coming true. Still reeling from her parents' sudden deaths, she believes that signs or messages can be found within the pages of books. She loves her job and has made plenty of friends but longs for the acceptance only love and a family can provide.
Tony Iuliano is there to fix the wiring in her shop. He doesn't believe in fate, magic, or the power of a good book. All this combined with his sexy-as-sin presence and all-knowing attitude infuriates Annie. The quirky bookworm intrigues him enough to accept her bet to read a book from her shop. When he discovers a stack of fifty-year-old love letters in the book, he wants to leave the past alone, but seeing it as a sign, Annie challenges him to read the letters and search for the long-lost lovers or lose the bet.
While shaking the dust off several ill-fated romances and fighting their attraction at every turn, the pair soon become the town gossip daily special. If they can stop arguing long enough, they may just discover this particular sign was meant for them all along.
Amazon
******************************************
Love after Marriage b
y Bhagya Chandra
Compassionate and deeply emotional, 'Love after Marriage' is a contemporary love story about Deepak and Roshni, a young couple flung together in a traditional arranged marriage. The story authenticates the concept of an arranged marriage, which has prevailed in India for several hundred years. It centers on the conviction that husband and wife, strangers at the time of marriage, can develop a stronger love if they are honest and committed to each other.
In Love after Marriage, Deepak and Roshni embark on the timeless journey, only to discover that it's not quite as simple as they expected. What follows is an exploration of understanding and compromise, weaving a tapestry of love and affection that lasts longer and grows stronger over time.
Amazon
*************************************************
MARKED (Eternal Guardians #1) b
y Elisabeth Naughton
THERON - Dark haired, duty bound and deceptively deadly. He's the leader of the Argonauts, an elite group of guardians that defends the immortal realm from threats of the Underworld.
From the moment he walked into the club, Casey knew this guy was different. Men like that just didn't exist in real life--silky shoulder-length hair, chest impossibly broad, and a predatory manner that just screamed dark and dangerous. He was looking for something. Her.
She was the one. She had the mark. Casey had to die so his kind could live, and it was Theron's duty to bring her in. But even as a 200-year-old descendent of Hercules, he wasn't strong enough to resist the pull in her fathomless eyes, to tear himself away from the heat of her body.
As war with the Underworld nears, someone will have to make the ultimate sacrifice.
Amazon
******************************************
The Samantha Project (The Samantha Project Series #1) b
y Stephanie Karpinske
Seventeen-year-old Samantha has a seemingly perfect life; great parents, early admission to Stanford, and her boyfriend, Colin, quarterback of the football team and the hottest guy in school. But a shocking secret from her past turns her world upside down.
Sam discovers she's part of a global corporation's genetic enhancement project. Just as she's learning what these enhanced genes can do, the corporation decides they want her, and the technology hidden inside her, back.
During a heart-pounding race to flee from her pursuers, she encounters Erik, another person who was part of the experimental project. From the instant they meet they share an indescribable attraction to each other. Together they're in even greater danger and a rogue scientist discovers a deadly secret lies inside them.
There are many more secrets to be discovered and Sam is just starting to learn that the project she's part of is much bigger than she could ever imagine.
*****************************************
His Need Her Desire (Dominating Billionaires Erotic Romance #1) b
y Malia Mallory
Tabitha Quinn didn't come to Hawaii to be spanked. But when vacationing businessman Marcus Granger saves her from drowning, they begin an affair that moves from the beach to the bedroom and straight into an experience Tabitha's never had before: dark-haired, blue-eyed Marcus is a dominant, and spanking is just the beginning. The sex is intense, the emotion even more so, until they both must decide if this is a holiday fling or the real thing.
Amazon
****************************************************
Castle Cay (Julie O'Hara Mystery Series) b
y Lee Hanson
When her best friend is murdered, Julie O'Hara, a body language expert, packs up her suspicion and flies to Boston for his funeral. Who could have killed rising artist Marc Solomon, and what does Castle Cay, the Solomon's mysterious Caribbean island, have to do with it? Before long, Julie's sixth-sense pulls a hidden string that unravels a deadly conspiracy...and her own troubled past.
Amazon
********************************************************
Street Royalty 937 2nd Edition b
y Adonte' Cherry
Sincere has many goals in life but the most important one of getting out of the street life has proved to be the hardest to accomplish. Straddling both sides of the fence in life is taking its toll and Sin knows it's time to make a change. But his past always seems to catch up to him and trap him back in the streets. Sin battles the corrupt judicial system and crooked cops, as well as his own loyalty to his past.
Change is a hard thing to accomplish but Sin is determined to study his 120 lessons of life and raise is children, all while riding for his family . . . Welcome to the JL block and the life and times of Sincere Wallace. Throughout all the ups and downs of the street life, Sin remains focused on getting out. Prison, nor beef in the streets can deter Sin from handling his business and becoming a success. Will Sin make it out or become another statistic in the streets' About the Book. Sincere has many goals in life but the most important one of getting out of the street life has proved to be the hardest to accomplish. Straddling both sides of the fence in life is taking its toll and Sin knows it's time to make a change. But his past always seems to catch up to him and trap him back in the streets. Sin battles the corrupt judicial system and crooked cops, as well as his own loyalty to his past.
This book in no way, shape, form or fashion was written to glorify a savage lifestyle; nor to disrespect the teachings of the 5% Nation.
*************************************************
A Question of Will (The Aliomenti Saga - Book 1) b

y Alex Albrinck
They murdered his wife and son. They burned down his house. They beat him within an inch of his life. And then they realized they had the wrong man.


They should have killed him when they had the chance.
Will Stark is a self-made multi-billionaire, happily married and a proud father. He arrives home to find his house destroyed and his family murdered, and is himself rescued from certain death by a mysterious trio.
His rescuers are part of a splinter faction of a centuries-old secret society that has developed incredible technological advances, and unlocked the method to release humanity's innate potential, and skills long thought the realm of magic. Will was mistakenly believed to be a key dissident and fugitive, on the run from the primary group, known as the Aliomenti.
Society believes him dead, and Will elects to work from the shadows to learn the secrets of the Aliomenti, secrets that can help him seek his own form of vengeance.
Or, perhaps, become the man they'd sought all along.
*************************************************
Sleeping Dogs: The Awakening
The President of the United States has been targeted for assassination--by his own party's power structure. A national
election is pending and the killing must look as if the opposition party is responsible. Desperate to prevent the crime and avoid an overwhelming defeat, the opposition turns to the only force that can stop it this late in the game--a mysterious hunter-killer black ops team known only as the Sleeping Dogs.

If you enjoy thrillers by such best-selling authors as Brad Thor, Lee Child, David Baldacci, and Alex Berenson, Sleeping Dogs is for you!
************************************************
Speakeasy Dead: a P.G. Wodehouse-Inspired Romantic Zombie Comedy (Hellfire Universe Historicals)
"Zombies! Demons! Bootleg Booze! The Roaring Twenties have never been so much fun!"
-
Speakeasy manager Clara Woodsen will do anything to save her silent film idol from an untimely death. Even summon a demon. Even bet she can teach his half-human/half-cheetah assistant to foxtrot. But people around town are acting strange. Have Clara's efforts unleashed a zombie plague? Or are her customers just really bad at dancing the Charleston? And can Clara find true happiness with the man of her dreams if she uses her...brains?

-
"A briskly entertaining novel with a colorful setting and the right mix of humor and paranormal romance." -Kirkus Reviews
**********************************************
In the span of one afternoon, Maggie Sampson lost everything—her job, her fiancé and her inheritance. The thing she'll miss most though is her mind. What else could explain her vision of the handsome and enigmatic stranger who retrieved her engagement ring when she hurled the rock into the Atlantic Ocean? Normal people just don't do things like that. Sometimes fantasy is better than reality.
A Hero Who Needs Saving....
To the rest of the world, Neil Phillips is a decorated war hero, a Navy SEAL who has what it takes to get the job done. In private he is a walking raw wound with two boys, a broken marriage and a nasty case of PTSD. Despite his personal struggles he helped Maggie when she needed it most. Now, Maggie is on a mission and she's not going anywhere until she returns the favor—with interest.
A warrior with a wounded heart, a woman with nothing to lose—there are no victims here, only courageous souls, both in need of rescue.
***********************************************
The Playdate Busy Book: 200 Fun Activities for Kids of Different Ages

In The Playdate Busy Book (previously titled The Siblings' Busy Book) authors Hanson and Kempskie have outlined 200 activities that all the kids can enjoy together (ages 3 months to 9 years). Each activity write-up includes ways for babies, toddlers, preschoolers, and school-age kids to join in the fun. As in other Busy Books, the activities range from arts & crafts, seasonal decorating, outdoor adventures, and imagination stretchers to making music, learning together, and rainy-day family fun.
*************************************************