Always remember to double check the price on Amazon as the prices can change at any time.
TODAY'S FREE BOOKS
Bannockburn Binding (Beloved Bloddy Time) by Tracy Cooper-Posey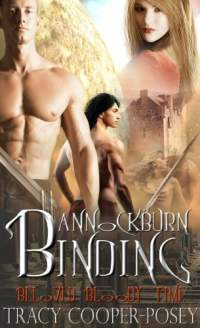 In the early 23rd Century, vampires learned how to travel back in time, and created a time-tsunami that threatened life as we know it, until they corrected their mistake. They created the Chronometric Conservation Agency, which is tasked with preserving history and therefore protecting humanity's future. The Touring arm of the Agency offers trips back into the real past, with vampire guides, called travellers.
When Natalia (Tally) Marta, vampire and traveller, takes her client to visit the siege of Stirling Castle in 1314, she is caught and held hostage for ransom by Robert MacKenzie, a Bruce clansman. Rob finds himself drawn to the wilful, stubborn and very different English lady he has captured and the relationship becomes an intimate, highly-charged sexual pairing. Swiftly, Tally and Rob realize their bond is more than sexual, that the emotions stirring their hearts are true.
Christian Lee Hamilton, vampire, one of the last true southern gentlemen, and Tally's ex-lover, knows the 1314 time marker enough to jump back and help Tally return home. His arrival at Bannockburn adds complications, for Christian finds himself drawn to Rob MacKenzie as much as Tally is. But neither of them can stay in the past forever. To do so means certain death.
WARNING: This book contains two hot, sexy alpha heroes, frequent, explicit
and frank sex scenes and sexual language. It includes heart-stopping sexual
scenes between the aforementioned sexy heroes, menage scenes.
Do not proceed beyond this point if hot love scenes offend you.
No vampires were harmed in the making of this novel.
**********************************************
Conundrum (Iris Reid) by Susan Cory
When a Harvard Architecture School superstar plunges off the balcony
at a graduation party, the police see an accident, not foul play. But
fellow-student Iris Reid knows that any jealous member of the ruling clique
would have relished pushing him off. Twenty years later, a reunion is
luring the same cast of characters back to Cambridge. The opening night
dinner is being held in a Modernist house that
Iris has designed. She hopes
to untangle the events that led to her friend's death. But the murderer has
other plans. When a long-ago boyfriend turns up dead the night of the
dinner, all the incriminating evidence points to Iris. What began as an
attempt to avenge her old friend turns into a desperate race to avoid being
framed by the clever killer—a killer capable of twisting the truth into a bloody
conundrum.
*******************************************
The Boy Who Lit Up The Sky (Two Moons of Rehnor) by J. Naomi Ay
Lydia Kalila, the Princess Royal of Mishnah, is forced into marriage with the son of her country's mortal enemy for the sole purpose of producing an heir. Duty comes before personal choice for a princess, especially when her country has been at war for more than a thousand years. Lydia's pregnancy removes her brother and new husband from their respective lines of succession, placing her yet unborn infant at the head of both queues. No one is happy about this, especially Lydia who dies during childbirth from wounds caused by the talon-like toenails of her very strange newborn son.


Grief stricken at the loss of his daughter, the Mishnese King hastily sends Senya, his infant grandson off to a decrepit inner city orphanage with the intent to retrieve him much later when things got sorted out. At the orphanage, Senya is protected by the invalid Sister Meri who instantly falls in love with the little fellow. She's not bothered at all by his strange telekinetic and telepathic powers, flickering pupil-less silver eyes, or wicked clawed toenails. The House Father takes a shine to the lad too, and when Senya is six years old, he is summoned to the Father's chamber. The Father ends up in flames, forcing Meri and Senya out into a snow storm running for their lives.


Thus begins the tale of Senya, a prince created to be king of a planet but tossed aside until his twelfth birthday when Lt. Taner, a Royal Guard detective is sent to retrieve him. It is unclear to all whether Senya is the product of something good or something evil, but in either case, it is very apparent that he is something more than just Lydia Kalila's son.

*** Note to readers- This title contains graphic language, sexual situations and some violence. It is not intended for children or young teens.

*************************************************
Burden of Breath by Ann Minnett
Hannah Dyer's crazy mother was abusive and an alcoholic. At the age of sixty she adopted an infant, and now that she's dead, Hannah must raise the child. But fighting the effects of severe burns sustained in childhood may be all that Hannah can manage. Defined and alienated by both emotional and physical scars, Hannah fears that she might be abusive and crazy, too.

Burden of Breath alternates between the intervening years since the fire and the present as Hannah struggles to separate from her mother's crippling influence - even from the grave. Anger and isolation force Hannah to confront her emotional and physical damage, and she transforms her life in ways she could never have imagined.