Always remember to double check the price on Amazon as the prices can change at any time.
*********************************************************
Murder At The Rocks (A Fitzjohn Mystery) by Jill Paterson
When Laurence Harford, a prominent businessman and philanthropist is found murdered in the historic Rocks area of Sydney, Detective Chief Inspector Fitzjohn is asked to solve the crime quickly and discreetly. After barely starting his investigation, uncovering a discarded mistress and disgruntled employees, a second killing occurs.
Meanwhile, Laurence's nephew, Nicholas Harford, has his certainties in life shaken when he becomes a suspect in his uncle's death, and receives a mysterious gold locket that starts a chain of events unravelling his family's dark truths.
Amazon
*****************************************************
The Fight for Immortality by Peter Arthur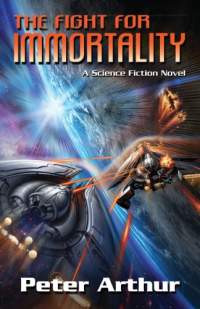 ll his life Jack Cousins has felt an urge to achieve extraordinary things -
but he has no idea of what direction to take. Jack senses he has great
power but struggles to win a baseball game. When a small company in Las Vegas introduces advanced technology and education to the world he feels a deep turmoil.

Both he and Earth will be impacted by forces so powerful and so deceptive
that they become accepted by all. In fact life on Earth will appear better
to almost everyone. When Jack's girlfriend decides to get trained in
the emerging new technology, Jack fears she is in mortal danger
and is compelled to take extreme measures to protect her. In the face of insurmountable odds, Jack must accept the challenge and fight for immortality - or die trying.
(The concept of immortality in this science fiction story is based on the practices of an ancient alien culture)
Amazon
******************************************************
Blood Debt by Nancy Stright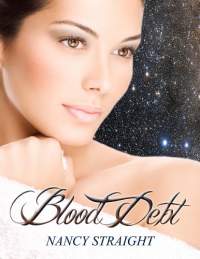 Her whole life, it had just been the two of them. Before her mother's last breath, she gave Camille the information she had craved her entire life: the identity of her father. Daring to contact him, Camille was welcomed by an entire family she never knew existed. But nothing comes without a price, as she discovers when her family claims a legendary heritage tracing back to a Centaur touched by Zeus.
As she learns the secrets of her Centaur bloodline, she is drawn into a forbidden love with Drake. Her family acknowledges her life may be the blood debt required to pay for her mother's transgressions. The same person who once held her mother captive, and forced her into decades of hiding, now controls Camille. Her only chance is to seek a piece of her mother's past that will win her freedom and the life she desperately desires.
Amazon
Smashwords
******************************************************
Connected by the Dea by E.L. Todd
Living in paradise, Sydney loves her job, her friends, and her passion for marine biology. Her best friend, Henry, has an invested interest in her, but Sydney never seems to notice. While Henry is the perfect man, she only dates the wrong guys. Her ex-boyfriend cheated on her, broke her heart, and now she's too shattered to give anyone a chance.
Until Coen…
A sexy bad boy with a tattoo, he elicits dark desires Sydney hasn't felt in so long. His intense eyes, the color of the sea, capture her sight, making it impossible to look away. She tries to avoid him, knowing he's no good for her, but Coen, who always gets what he wants, doesn't take no for an answer.
Will Sydney regret this decision? Or will she find what's been missing her entire life? The family she lost, the loves she misses, and the trust she never thought she could have for someone else?
Amazon
Smashwords
******************************************************
The Nekkid Truth by Nicole Camden (Pre-Order *will be auto delivered March 10th*)
A sizzling e-novella from erotica author Nicole Camden!
In this sexy erotic novella from Nicole Camden, crime scene photographer Debbie Valley loses the ability to recognize faces and must instead identify people by their bodies. Soon she finds that the wonders of Detective Marshall Scott's body never cease...and that he needs her to help catch a dangerous killer.
The Nekkid Truth
also features an exclusive excerpt from Nicole Camden's erotica e-serial,
The Fetish Queen
.
Amazon
*******************************************************
The Great Game by D.R. Bell
Chickens came home to roost in September of 2019. After years of patient preparation, a China-led block of countries stages an overnight financial coup to unseat the US dollar as the world's reserve currency. Fortunes are made and lost in a matter of hours. But some have more far-ranging plans than financial gain.
Computer engineer David Ferguson has no idea that a chance meeting with a friendly stranger in the airport will change everything. Suddenly, he is running for his life, without knowing why or from whom. In trying to evade his pursuers, David accidentally involves Maggie Sappin, a graduate student and a transplant from Kiev. To save themselves, they have to uncover the reasons behind a financial crisis and political upheaval that followed. From Los Angeles to Texas, Kiev, Moscow, and New York, the body count mounts along with the layers of deception as two innocent people become key players in—The Great Game.
This is a work of fiction. But what are presented in the story as facts of the time of writing are indeed facts in real life. And if some elements look hard to imagine, back in the early 1980s one would have been laughed at for suggesting that in a few short years people would be dancing on top of the Berlin Wall and the Soviet Union would be no longer.
Amazon
********************************************************
Pulse by Kailin Gow
** The PULSE Series is currently in development for a film, as listed on IMDB!!! BITTER FROST, a series tie-in, as part of Kailin Gow's Fantasy Worlds is now in development as a game and film!!!**
17 year-old Kalina didn t know her boyfriend was a vampire until the night he died of a freak accident. She didn t know he came from a long line of vampires until the night she was visited by his half-brothers Jaegar and Stuart Greystone. There were a lot of secrets her boyfriend didn t tell her. Now she must discover them in order to keep alive. But having two half-brothers vampires around had just gotten interesting.
Amazon
************************************************
St. Charles at Dusk (The House of Crimson and Clover Series Prequel)
by Sarah M. Cradit
A father's threats. A tragic accident. Unanswered questions. Oz Sullivan has finally moved past the tangled web surrounding his brief, but intense, relationship with the young, impetuous Adrienne Deschanel. Through his family, and successful career as an attorney, he has forged a tranquil predictability.
Then Adrienne unexpectedly emerges, with no memory of the life she once led. Her desperate attempt to flee the confusing and dark influences in the bayou instinctively propels her to the one face for which she has a name. Oz's world is once again turned upside down, as he must decide how to help her without losing himself entirely.
Set amidst the lush and vibrant backdrop of New Orleans, St. Charles at Dusk tells the story of Oz and Adrienne; of forbidden love, and startling heartbreak.
Amazon
**********************************************************
Finding Chloe (The Leah Ryan Thrillers - Book #2) by Tracy Sharp
An exotic dancer vanishes from the underbelly of the city. Repo agent and reformed car thief Leah Ryan has a knack for rescue, and she's a sucker for a lost cause.
Unable to turn away from helping find a stripper whose disappearance many are indifferent to, Leah soon discovers that there are those who would keep Chloe Nolan from being found, and that there is far more to her disappearance than meets the eye.
This is the second book in the Leah Ryan series. Leah also appears in the short novel Jacked Up, which also features Lieutenant Jack Daniels, written in collaboration with J.A Konrath.
Amazon
********************************************************
Child of Fate (Blades of Leander - Book #1) by Jason Halstead
Early winters and distant cities make the northern reaches fit only for adventurous homesteaders. Alto is on the verge of becoming such a man when his father is ambushed by monstrous raiders from the mountains.
Determined to find help for his father Alto leaves his home behind and sets out with a group of adventurers tasked with learning the true nature of the raids. Help for his family grows more and more distant as the boy is swept up into a budding war with a neighboring nation and the threats of evil forces from the mountains.
A fiery-tempered princess from the eastern kingdom falls into Alto's hands by twist of fate. The fate of two nations rests in their hands, provided they can keep them off of each other's throats.
Amazon
*******************************************************
The Wrong Tom Jacks (The Genehunter - Case #1) by Simon Kewin
Simms is a genehunter, paid by megarich collectors to track down the DNA of the famous for their private zoos. He's employed to locate the genetic code of Tom Jacks. But not the rock star Tom Jacks, just an unknown namesake.
The job bugs Simms. Something about it is wrong. Someone is playing him. Problem is he doesn't know who or why. None of the illegal plug-in technology filling his brain is much damn use. The one person who can help him is an ex-lover, but she's also the one person on the planet who never wants to speak to him again.
The last thing he needs is Agent Ballard of the Genetic Monitoring Agency pulling him out of the jump network to interrogate him about someone he's never even heard of.
Someone called Boneyard...
Amazon
********************************************************
Blood Type by Melissa Luznicky Garrett
Since getting attacked by a vampire, I didn't believe in beginnings. Only endings. Every person born to this world comes with an expiration date, but I had never considered mine. At least not until I met John.
Now the end was all I ever thought about. I woke up every morning wondering if that day would be my last. Venom pulsed in my veins and seeped into my bones, infecting all my vital organs and changing me from the inside out. Slowly killing me.
But I'd welcome death in the end, if only because the alternative was even more frightening.
Popular girl Blake Ehlert has it all: a prime spot on the cheerleading squad, a jock boyfriend who's strong and sensitive, and the winning vote for Homecoming Queen two years in a row. But when she strikes up a conversation with loner John Kelly, her entire world starts to crumble.
John Kelly is a vampire—what's known to his kind as a Compeller. It's his job to recruit human Donors with a particular blood type.
And Blake is his next target.
Amazon