************************************************************
Give Me Something by Elizabeth Lee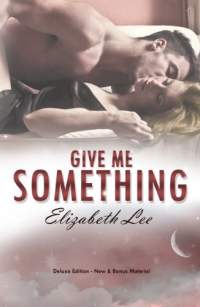 DELUXE EDITION features bonus material and chapter, plus a sneak peek of TAKING SOMETHING out Feb. 2014!





Here's the deal... I learned a long time ago that sometimes you have to use what you've got to make things happen. What I happen to have is a pretty smile, long legs and the ability to make men believe anything I say. Before you get on your high horse and start judging me, can you honestly say you've never batted your lashes at some guy for a free drink at the bar? That's what I thought.





Keep that in mind as I tell you my story of how I took it one step further. My story of lies, deceit, manipulation and love. Yeah, love. Believe me, it fits. Especially, when you factor in Nick and Tucker – one had my heart and the other one wanted it all for himself. Which one? Well, I can't tell you that. It would defeat the purpose of the story. If I'm going to fill you in about me, Lila Garrison, and my life as a con artist you're going to need to know all the facts, including the ones about the two guys who made me want to give up the life of fancy clothes, expensive jewelry, fast cars and easy money. Because sometimes, one person can give you something that's more valuable than all of that.





If you're still interested, stick around. Just remember, I'm pretty good at convincing people to do what I want, so if by the end of this whole thing you feel worked over, don't say I didn't warn you.





New Adult Contemporary Romance 17+
*************************************************
Submissive Fairy Tales by Kitty Thomas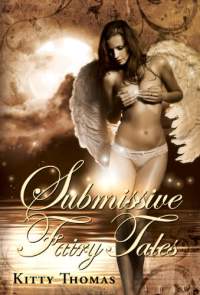 You've never read a bedtime story like this before! Erotica, domination, and submission mingle with mythology to tantalizing effect in this three-book series set in a faraway world both monstrous and intoxicating.... A white-hot erotic read!
This work is meant for a mature, adult audience and contains erotic content which may or may not match the personal tastes of every reader.
Enter a world of mythological places, mermaids, king's harems, dragon-like beings, and gypsies—a world of erotic domination and submission in times and places far different from our own. Submissive Fairy Tales is a collection of previously published novellas by Kitty Thomas: The Auction, Awakening, and The King's Pleasure.
The Auction
Belle Walker lives in a strict society where women are treated as property, sold to the highest bidder soon after their eighteenth birthday. The monsters outside the city have promised to leave them in peace, but one of them is intent on having Belle as his own.
Awakening
Nerina has lived all her life as a mermaid, fascinated by humans and land but also repulsed by sex and unable to understand love. Her curiosity gets her captured by a human male intent on awakening her lust and turning her human.
The King's Pleasure
In the kingdom of Himeros, Abigail is despised for her gypsy heritage. Pushed to the fringes of society, she's forced to break the law in order to help feed her family. When a castle guard catches her stealing bread, he intends to cut off her hand for the offense, but the King has other plans.
*********************************************************
Tame a Wild Bride by Cynthia Woolf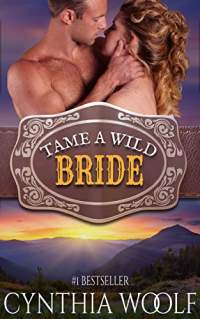 Disillusioned Tom Harris just wants someone to care for his children and his ranch. But his mail-order bride Rosie is unexpectedly beautiful — and she's looking for love. A sweeping and sexy Western romance
Rosie Stanton climbed on a west-bound train to answer his ad for a wife and mother, everything she wants to be. But Tom Harris lied. He doesn't want a wife, merely a mother for his two abandoned children and a cook and cleaner for his ranch.
Betrayed once, he's vowed never to let another woman into his heart. Sexy Rosie upsets all his plans and threatens to invade his scarred heart. How will he maintain his vow to keep his hands off her as she charms his children, his cow hands, his life?
A historical western mail order bride romance.
Deal ends: 1/20/14
************************************************************************
Confessions of a Turtle Wife by Anita Salzberg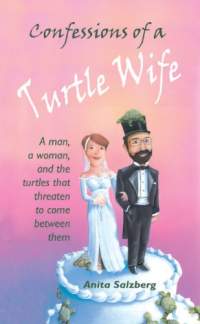 What if your husband loved turtles almost as much as he loved you? Believe it or not, that's the life of this witty author — and she's got a memoir full of turtle snafus to prove it. Hilarious and touching: "It's wonderful" (New York Times bestselling author Terry Pratchett)
$0.99
Deal ends: 1/21/14
********************************************************
Beginnings: Six Series Starters by Kathryn Shay
Try six of Kathryn Shay's award winning novels—the first book in each of her series—for a limited time only…
AFTER THE FIRE The Hidden Cove Firefighter Series
Three firefighters from the Malvaso family are trapped in a burning building and almost lose their lives. After they are rescued, they decide to change the way they've been living. "Inspiring and emotionally invigorating…a true hero's tale." RT Book Reviews
PRACTICE MAKES PERFECT The Serenity House Trilogy
Dr. Paige Kendrick keeps people at a distance and refuses a relationship with hunky doctor Ian Chandler. But Ian won't stop until he gets what he wants—Paige! "I couldn't put this trilogy down!! I want to read about the rest of the women from Serenity House." A reader
BETTER THAN BEFORE The RightMatch.com series
Super rich venture capitalist Spence Wickham joins his brother's online dating service to prove that people lie on these sites. But when he falls for innocent, wholesome Annie Hopkins, Spence must find a way to make her love him for the man he is. "Classic Kathryn Shay—moving and realistic." A reader
STILL THE ONE, The Educators, a novella
Annie Jacobs is happy teaching at her home town high school until her former teacher, Dylan Kane, returns to be the principal. Annie and Dylan have a past, one which almost destroyed her. Will he do it again? "As always Kathryn Shay tackles what most see as unthinkable material for a romance novel and ends up with a winner of a book." A reader and high school teacher
SOMEONE TO BELIEVE IN The O'Neil Family Series
New York Senator Clay Wainwright and anti-gang specialist, Bailey O'Neil battle over how to control street gangs, but when forced to work together, they unexpectedly fall in love. "Shay's writing trademark is taking seemingly impossible relationships and developing them into classic tales of true love." Fresh Fiction
COP OF THE YEAR The Bayview Heights Trilogy
When Captain Mitch Lansing is assigned to Cassie Smith's high school classroom, sparks fly. He's by-the-book, and she's unorthodox and innovative in her teaching methods. But when Mitch develops an unstoppable bond with her students, Cassie finds her attraction to him irresistible. "An emotionally powerful tale that leaves you breathless."
$0.99
Amazon
Deal ends: 1/21/14
******************************************************