Always remember to double check the price on Amazon as the prices can change at any time.
TODAY'S FREE BOOKS
Looking for Oscar: Diary of a Star Woman on Earth b

y Piera Sarasini
Kassandra Morgante is a star woman with a mission. She has returned to Earth from the eternal land of Arkadia to fulfil the Ancient Venusian Prophecy and help the evolution of humankind into a race of immortal beings. She must learn what it takes to be a woman, and experience the initiation known as heartbreak. Healing the imbalance in the man-woman relationship on Earth lies at the core of the Arkadian Plan.
This interdimensional love-story time-travels across Kassandra's life, from her childhood in Italy, to her student days in Edinburgh and adult years in Ireland. The cross-fertilization of humans with stellar DNA becomes possible when Kassandra falls in love with Oscar O'Leary, a famous artist with a troubled past. There are many tests for the Star Seed she carries in her heart, to see if the Plan can indeed program actions even at the low frequency of matter.
The Arkadian Masters are Kassandra's powerful allies who guide her from the ethereal city of Elysia. But there are obstacles on the lovers' path, and Mr Harker and the Dark Forces are sworn to stop Kassandra before her stellar powers are fully developed.
Ultimately, only Oscar can help Kassandra achieve her mission. But first he must learn to heal the wound caused by the secret he has been running away from all his life.
Although Kassandra's love for Oscar is guided by higher forces and principles, the lovers' journey turns out to be surprisingly human.
*************************************************
Mickey Slips (Tyler Cunningham Shorts) b

y Jamie Sheffield
Fans of Carl Hiaasen, Lawrence Block, and John Sandford will enjoy Tyler Cunningham's latest adventure for the tight writing, clever (MacGyver-esque) approach to problem-solving, and for another chance to explore the mind of this unique protagonist, first introduced in Jamie Sheffield's novel, "Here Be Monsters".
Tyler Cunningham is a detective like no other. He can mimic humanity, but in most cases fails utterly to understand people, why they do the things they do, or act in the ways that they do. His saving grace is an insatiable hunger for knowledge that combines with an ability to make connections from a series of seemingly unrelated data-points that other people miss; this continually pulls him into other peoples' problems, where his focus and unique perceptual abilities allow him to solve puzzles that others cannot see in ways that nobody else could conceive.
"Mickey Slips" opens with Tyler neck deep in someone else's problem when a father-figure from his past texts him in serious trouble. Tyler drops everything to get Mickey out of his jam. What follows is a fascinating glimpse into the relationship between these two, sandwiched in with a sleek and nasty mix of sex, blackmail, hi-tech shenanigans, a bag of sawn-off shotguns, and fantastic barbeque.
***************************************************
Blindsided (A Thriller) b

y Jay Giles
*** From The Author Of Moneymoon's End & Time On The Wire
Matt Seattle Never Saw The Trouble Coming.Never Expected It From So Many Different Directions. Matt Seattle, a Sarasota stockbroker, befriends an older stock enthusiast, Joe Jesso. During one of their weekly Wednesday morning sessions, Joe announces he's gotten married. A week later, Joe dies.
Believing Joe may have been the victim of a black widow, Matt hires an investigator to look into Joe's death. The investigator finds old Joe wasn't so innocent; he embezzled money from a drug cartel. Suddenly, Matt finds himself battling Joe's widow and her shyster lawyer who want his money, The National Association of Security Dealers who wants his broker's license, and, oh yes, the cartel who wants his life. It's enough to turn any bull into a bear.
***************************************************
Darker Things (The Lockman Chronicles #1) b

y Rob Cornell
No one had called him that in fifteen years.
Not since his days at the Agency. Not since he was trained to kill creatures that were supposed to exist only in nightmares.
Yet the teenage girl on his doorstep not only knows his real name, she claims she's his daughter.
Before Lockman can learn how the girl found him, he's attacked by a black-ops team of assassins. But these aren't ordinary killers--they're heavily armed vampires sent by his most hated enemy.
Forced on the run, Lockman protects his daughter from an onslaught of horrors while searching for who betrayed him and why. The investigation leads him to Detroit, where he unwittingly sets a plan into motion that could trigger a paranormal apocalypse and cost him his soul.
Darker Things
presents a new breed of urban fantasy, paced like a thriller and filled with gritty action. "Imagine if James Patterson wrote about vampires." -- Will Entrekin, author of
The Prodigal Hour.


Books of The Lockman Chronicles:
Darker Things
(The Lockman Chronicles #1)
Dark Legion
(The Lockman Chronicles #2)
Darkest Hour
(The Lockman Chronicles #3)
Darkness Returns
(The Lockman Chronicles #4)
********************************************
Frozen Past by Richard C. Hale
Luke is only fourteen. Eliana is his whole world and for a fourteen year old, the burden is immense. You see, Eliana is being stalked. Stalked by a madman who wants nothing more than to see her dead. The madman knows things that no one should know and sees things that no one should see. He tells them if they say a word to anyone, they will both die. And Luke can't let that happen
Eliana's past is catching up with her and Luke must do anything to save her. Anything.
Mimi Capurro is trying to put her life back together after the sudden death of her husband. Using the skills she learned as a secret service agent, she runs the Gotcha Detective Agency, along with her skilled computer forensics partner Charles Parks. Gotcha specializes in executive protection (bodyguards), and tailing cheating spouses.
Nick Christianson is running from the demons of his past, and that has put him back in his old stomping grounds in Salinas, CA. Nick has transferred from the San Francisco Homicide Division and is now adjusting to this new police department.
Mimi never expects to run into her old college flame Nick, when she takes on an executive protection case for New York Times bestselling author Lauren Silke. But when Lauren's assistant is murdered, the homicide case, along with Mimi, land in Nick's lap. Will Mimi and Nick be able to solve this murder without killing each other first?
Amazon
*************************************************
Crimson Shadow: Noir b

y Nathan Squiers
Xander Stryker wants to die.
Ever since witnessing his mother's murder at the hands of his abusive stepfather when he was a boy, he has spent every day trying to reach that goal. But every night he's denied the death he craves. As his eighteenth birthday approaches, a chance for change is offered when his life is plunged into a supernatural world of vampires and other creatures of darkness.
Caught in the depths of this new reality, mysteries of his vampiric lineage begin to unravel and he's offered the ultimate choice:
Continue on with his wretched human life or begin a new one as the vampire prodigy he was always meant to be.
Unfortunately, the supernatural world can be just as unforgiving and brutal as any other and Xander's choice is met with disastrous consequences.
Now, with a little support and even less hope, the chaos of his new world collides with his torturous past and threatens to crush him once and for all.
Amazon
*********************************************
Experience Curating: How to Gain Focus, Increase Influence, and Simplify Your Life b

y Joel Zaslofsky
"Implementing Experience Curating is a true working extension of the human brain." -
Roderick Russell
Imagine what would happen if you spent 0.1% of your time adding value to the other 99.9%. Picture an environment where your experiences don't just happen
to
you, but are used to make big things happen
for
you.
Could you harness an otherwise overwhelming world of endless information, gratifying moments, and dizzying possibilities? How much social currency could you create if you knew how to capture, organize, and share anything to improve everything?
The open secret is that curating your entire existence - or Experience Curating as rising author Joel Zaslofsky calls it - is just as powerful today as it was 2,000 years ago.
Experience Curating
isn't just about Zaslofsky's unique FAOCAS framework and how to reap its rewards with your favorite tools. It's a three-part blueprint to achieve your own brand of success, complete with real-world case studies from Evernote, The Huffington Post, and even the Brothers Grimm.
Through
Experience Curating
, you'll learn how to embrace your curating gifts to:
Simplify your physical, emotional, mental, and spiritual landscape.

Enjoy faster, tastier, and healthier food.

Become an expert and go-to community resource in any topic.

Gain more freedom by breaking out of the Internet's "filter bubbles."
What you use your curated experiences for - making money or personal finance mastery, improving your relationships, truly useful to-do lists, or world domination (for instance) - is up to you.
You can join countless others to push the boundaries of your potential. You can constantly prove that your existence is meaningful. And you can unearth the timeless and specific steps to convert your curating currency into social, intellectual, or physical capital.
All it takes is some simple and intentional Experience Curating.
********************************************
Season Of The Harvest (Harvest Trilogy, Book 1) b

y Michael R. Hicks
You Are What You Eat
At a genetics lab where a revolutionary strain of corn is being developed, FBI Special Agent Jack Dawson's best friend and fellow agent is brutally murdered, his body torn apart.
Jack is convinced that Naomi Perrault, a beautiful geneticist and suspected terrorist, is behind the murder. But when Jack is framed for setting off a bomb that devastates the FBI lab in Quantico, Naomi becomes Jack's only hope of survival.
Confronted by the terrifying truth of what the genetically engineered seeds stolen by his friend are truly for and who is really behind them, Jack joins Naomi in a desperate fight across half the globe to save humanity from extermination...
***************************************************
Haven: A Stranger Magic b

y D.C. Akers
Sam Dalcome thinks he is so completely average that no one ever notices him. Until he discovers a mysterious stranger outside his home. Bewildered, he tries to uncover the stranger's intentions. But Sam is sidetracked when he and his friend Travis discover a secret passageway deep in the town's quarry that leads to a hidden cavern. What they uncover next will not only change their lives forever, but will uncover the first clue to a deadly Dalcome family secret. Sam finds himself drawn into a world of mystery and magic he never knew existed, which brings him closer to a destiny he never knew was possible.
HAVEN SERIES:
Known as a place of refuge, Haven is a sanctuary for those with supernatural abilities. Decades of peace between the Witches, Vampires, Goblins, Elves, and Orcs is coming to an end. Now the once tranquil world is shrouded in deception and corruption. Dark secrets tear at the very fabric of their alliance giving way to an evil that stirs in the shadows. Exhilarating and utterly gripping, the HAVEN series is an action-packed journey full of suspense, magic, mystery, and intrigue.
Amazon
********************************************************
Preservation by Rachael Wade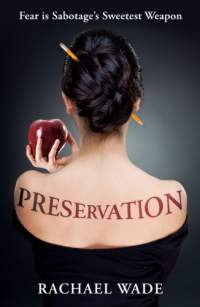 Fear is sabotage's sweetest weapon.
Kate has no time for meaningless romantic charades, and definitely no time for hot college professors who are full of themselves and smitten with her. Constantly battling eviction notices, tuition she can't afford, and a sick, dependent mother, the last thing she needs is to be distracted with someone else's complicated baggage.
When she stumbles into Ryan Campbell's creative writing class, he is only "Mr. Campbell" to her, until Ryan finds himself captivated by her writing and she is forced to face their mutual attraction. His cocky know-it-all syndrome is enough to send her running in the other direction, and his posse of female admirers and playboy reputation are enough to squander any odds in her favor.
But underneath Ryan's abrasive facade is something to behold, and she can't stay away for long. Ryan and Kate must decide who they're willing to become and fight against their former selves if they want to make things work. That's if academia, vicious vixens, old skeletons, and their own mastery at self-destruction don't pummel their efforts first.
Preservation (Preservation, #1) - Kate's Story
Reservation (Preservation, #2 ) - Ryan's Story
Declaration (Preservation, #3) - Carter's Story
Love and Relativity - (Stand-alone companion novel)
Amazon
Smashwords
****************************************************
Silo 49: Deep Dark (Book #2) by Ann Christy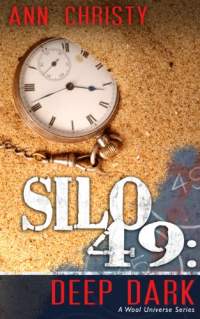 Graham set Silo 49 free from the machinations of Silo 1 and the control of the W.O.O.L. agenda in Silo 49: Going Dark. Since then, they have been alone and their silo has changed for the better. But a gentler and kinder lie is still a lie and the truth waits to be found.
Marina is a Fabricator, a worker of metal, and has been tasked with reclaiming the silver of the silo from private hands to replenish the diminishing vault stocks. Amongst the curiosities turned in, she finds something that should not exist and that begins a search for the most elusive thing in the silo…the truth.
Amazon
********************************************

***********
My Savior Forever by Vicki Green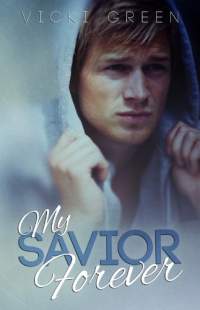 Cassie can't remember being loved, being wanted. At a young age she was placed in Foster care that moved her around from one place to the other. Finally being freed at 18, she was left with no money and nowhere to go until she finds a small town in Kansas where she can start over.
Little did she know her life was going to be uprooted again when she is kidnapped and brutally raped.
Jesse is considered HOT in most women's eyes, but has little time for Romance. While searching for his Mother's killers, he witnesses a young girl being kidnapped. He now faces decisions that he must make quickly.
Will Jesse rescue Cassie? Will Cassie ever find the happiness she longs for?
*Due to a graphic rape scene, strong language and sexual content, this book is not intended for readers under the age of 18.
Amazon
Smashwords
****************************************************
"Scuse Me While I Kill This Guy(Greatest Hits Mystery - Book #1) by Leslie Langty
YOU CAN'T PICK YOUR FAMILY...
Death by Chocolate is her favorite dessert. And those knitting needles aren't just for craft projects. To most people, Gin Bombay is an ordinary single mom. Then again, they don't know she's from a family of top secret assassins. Somewhere between leading a Girl Scout troop for her kindergartner--would nooses count for a knot badge?--and keeping their puppy from destroying the furniture, Gin now has to take out a new target.
BUT YOU CAN PICK THEM OFF
Except this target has an incredibly hot Australian bodyguard who knows just how to make her weak in the knees. But with a traitor threatening to expose everything, Gin doesn't have much time indulge her hormones. She's got to find the leak and clear her assignment...or she'll end up next on the Bombay family hit list.
Amazon
*****************************************************
The Most Dangerous Police Book Ever Written...
After Frank O'Ryan gets shot, his first assignment is working with the most disliked man in his police department, Detective Vic Ajax. Ajax isn't like the other cops. He doesn't like them and they don't like him. He steals trash from suspected drug dealers, searching for evidence. He conducts a futile war with an administration that thinks the only sign of a good cop is writing traffic tickets and waving to soccer moms during school crossings. He hunts pedophiles.
Now, Frank will enter a world where being real police means laying so much of your soul on the line, you might not make it out. But as Vic explains, if it keeps a little girl from having to testify about what some monster did to her, it's worth it. Together, they'll resort to any means necessary to take down the scumbags, even if it means employing the interrogative services of a man in a six-foot bunny costume called The Truth Rabbit.
Amazon