Introducing "Easy Clip" Lanyards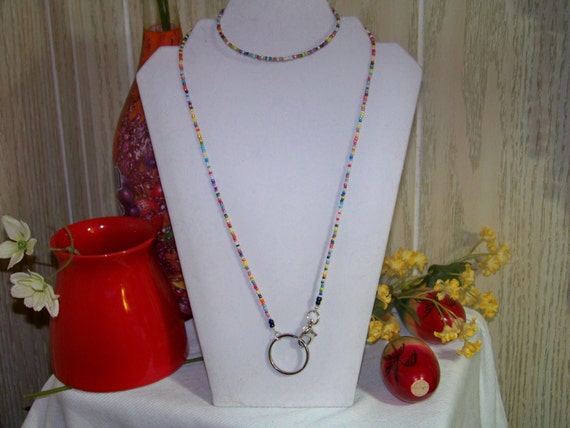 I call these type of Lanyards I created "Easy-Clip" style. It opens and closes with a Large Clasp and Keyring. This allows easy on and off action. This style also allows more versatility of things to clip or attach to your lanyard.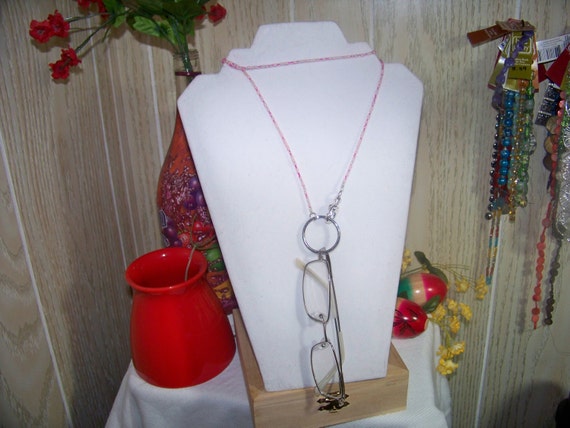 You can attach your ID Badge, Key FOB, Gym Locker key and gym tab...... Also, works as an eyeglass holder if you fold the glasses and stick one arm through as you would to attach it to your shirt.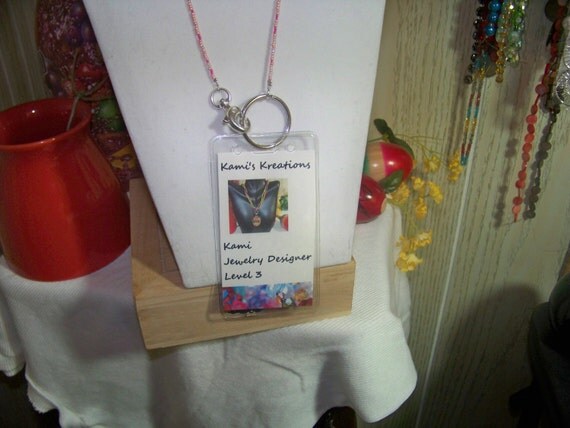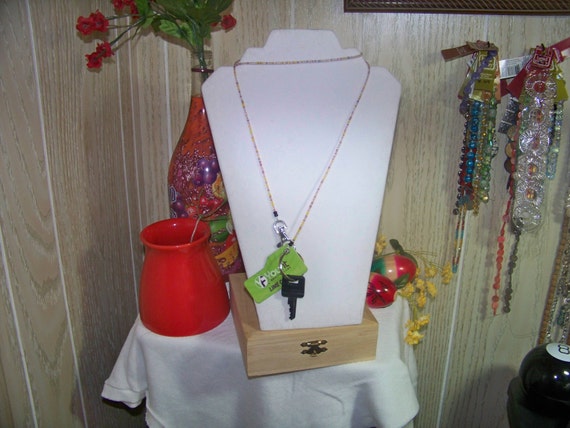 I make these lanyards between 24 - 26 inches in length with Glass Seed Beads. These cool lanyards come in any color you want. I love to mix different shades of the same color and create these. Any color that says MIX is a combo of that color in different shades. All other color choices are solid. There is no pattern, they are completely random and one of a kind.
If the color you want is not listed please email me and I am sure I can make one especially for you. Just choose Create Your Own Mix as the color option and send the info of the colors you want mixed together to create your lanyard.
$10.00 + shipping
Buy now on Etsy
**************************************************
Lanyard - Easy Clip Style, Amethyst Swarovski Crystals, Glass, Silver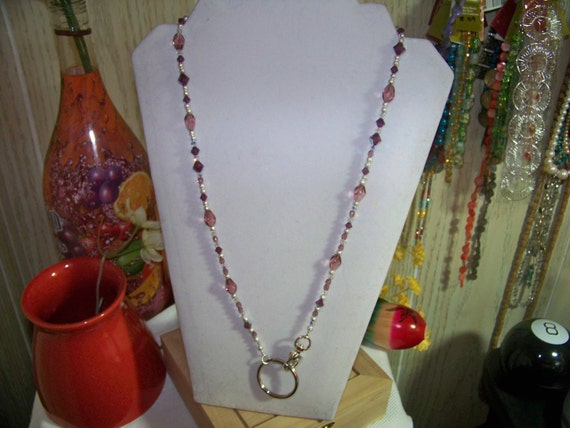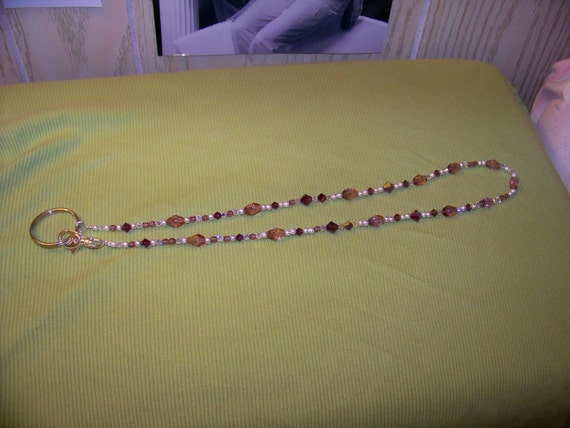 Approximately 24 inches in length, this lanyard features Swarovski Amethyst bicone crystals, Czech Fire polished glass, and Silver Rounds.
This is a beautiful piece for any purple lover.
$30.00 + shipping
Buy Now on Etsy